A visionary, strategist and a tactician.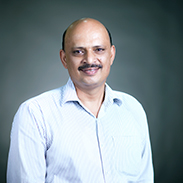 Mr. Anil Goel is a driving force for Mother's Pride and Presidium. He is a dynamic professional who always finds it challenging to solve complex business problems. He takes high- stakes decision using his experience-backed judgment and supports it with his strong work ethics and irreproachable integrity. 
Way ahead of his times, in 1996, Mr. Goel visualized the growing BPO industry. This gave way to idea of floating a company which specialized in BPO trainings and placement. In 2004, he tied up with a Malaysia based company and opened several branches across India.
In 2005, he established 'The Knowledge Tree', an academy of for Transformation in Education, which imparts new age knowledge to the teachers and equips them to be leaders in the education. The academy provides expert staff to both Mother`s Pride and Presidium.
Today, he is heading the entire business of group and looks after the major arena of franchise and expansion, and hires a team to steer the organization accordingly. Along with that, he ensures delivery of extraordinary results in growth, revenue, operational performance and profitability. He is also in charge of several upcoming dream projects. 
Mr. Anil Goel is a born leader who has used his aggressiveness in the right direction. He is admired, recognized and praised for his management acumen and has transformed the level of education by his remarkable efforts. Mr. Goel has made instrumental contribution in boosting the fortunes of the organization.