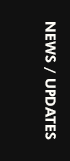 Colours are the smiles of nature.

Colour is like food for the spirit and its significance must be well comprehended by the little ones. At Mother's Pride, learning about colours is an important concept for which we regularly organise 'colour days'. This time around, the castle was painted blue as our tiny tots were introduced to the warmest & cool colour 'Blue'. Dressed in this vibrant shade, every Prideen followed the theme perfectly and were made to identify everything blue through various classroom activities. Our child-centric approach ensures that learning is always fun through play way methodologies.

Small steps, Big learning!

At Mother's Pride, we always ensure to come up with conventional ways to make learning fun and interesting. Hence, when it is about mathematics, boredom & intensity must certainly be kept at bay! The little minds were recently introduced to the pre number concept of Big & Small through which they could learn to interpret the sizes and volumes of different objects with respect to one another. The teachers organised diverse fun activities that required the Prideens to use their observational, logical and analytical skills to comprehend the difference in sizes of objects they come across in their daily life. Through this fun learning approach, students were also able to grasp other concepts such as less than, greater than & equal to.

The silent corridors of Mother's Pride finally came alive with the chirpiness of our little Prideens as they return from their summer vacations. Our little bundles of joy are finally back to their second home and we couldn't be more excited to welcome them with happiness and warmth. As they excitedly entered their classrooms, their cute chattering and the glowing faces just proved that it is only because of them, that love blossoms here.

When they get out of their den, they find the king right outside, protecting them from all hardships. For children, fathers are their only king, the masterpiece of their soul and their biggest strength! On the occasion of Father's Day, our Prideens celebrated with their Daddys and expressed gratitude to them for always believing in every little dream of theirs. The premises was filled with love and the importance of relationships was enhanced in their little minds at this tender age. As they rejoiced a day together, fatherhood truly blossomed at Mother's Pride!

As the summer season has approached and the scorching heat is making us sweat, our little Prideens were all geared up for their long summer vacations. All excited to pursue new interests, summer camps & training and also revise their playschool learning. The little cherubs went off to create memorable stories!

We will look forward to see you soon, Prideens!

Kids love dancing in the rain and it was time to give a vent to their fondness for rain with an enjoyable Rain Dance Party at Mother's Pride. The excited Prideens wore their colourful swimming costumes and merrily took a fun-filled plunge in the water with their friends. Relishing the flavour of rain dance and some enjoyable pool activities with their adorable friends, the little cherubs blossomed under the rain in their very own 'Pool of Love'. This pool party was indeed an exquisite way to beat the heat!