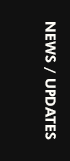 India is a nation where each bud blooms in its true colors and where each day is celebration of unity & harmony. The little nation lovers of Mother's Pride got together on the occasion of Independence Day to celebrate this glory with zeal and patriotic fervour. They passionately commemorated the freedom fighters who shaped the liberation struggle and relieved India from the shackles of the British empire. The young patriots were elated to witness the hoisting of the national flag by our dearest Amma Ji, Shrimat Raj Rani Gupta and the beautiful tri coloured decorations in the castle. With patriotic songs playing in the background and the cute mumbly voices of the Prideens singing 'Vande Mataram', the spirit of the tricolour and patriotic fervour truly blossomed at Mother's Pride.

Mother's Pride believes in laying a sound foundation of life for the Prideens and a major part of their development process includes instilling confidence in them through diverse activities and events. The Class Presentations are something we look forward to every few months. This event is a quarterly culmination of the learnings of our Prideens wherein they showcase their skills in diverse fields such as dance, music, taekwondo, recitation and yoga. This month, the presentations were simply fascinating and the parents of the students were immensely proud to be a part of their educational journey. The intellectual & physical development of our little bundles of joy was also enhanced and it was wonderful to witness them turning into strong, confident personalities.

A true friend makes it easy for you to believe in yourself.
Our Prideens are truly blessed with someone who believes in them and who does all it takes to make every moment of their childhood seem like a dream. That person is no one but our dearest Sudha Ma'am. On the occasion of Friendship Day, our Prideens celebrated the spirit of camaraderie with Sudha Ma'am by tying colourful friendship bands on her wrist and expressing their love with cuddly hugs. The students also gifted Ma'am handmade friendship cards. Overwhelmed with such warmth, Sudha Ma'am happily rejoiced the day with our little cuties and showered them with her love and blessings.

It's the friends we meet along the way, who help us appreciate the journey of life!

The journey of our little Prideens has just begun and they are truly fortunate to have such wonderful peers to share their best moments with. This Friendship Day, our little bundles of joy celebrated their cute bonds and enlivened the corridors of Mother's Pride with love, laughter and togetherness. With adorable songs on friendship playing in the castle, the Prideens tied the most colourful friendship bands on the wrists of their buddies and warmly hugged them. They also expressed their love and affection to the teachers! As the old & new bonds were cherished & social values and interpersonal skills were developed among the Prideens, friendship truly blossomed at Mother's Pride on this special occasion.

A birthday is the first day of the 365 days full of happiness, love and fun! Mother's Pride believes in celebrating each event of life with grandeur, so that our students not only learn the value of community celebrations, but, also understand the importance of relationships & sharing while enhancing their socio emotional development. The Birthday Celebrations of our little bundles of joy have always been the most endearing event for us, filled with the cutest memories. The castle was decorated with balloons and the Prideens were warmly welcomed with their parents and grandparents. They rejoiced the favourite day of the year with their peers and were blessed by their beloved teachers.
So, let us also put on the birthday caps, get the cake ready and pop some party poppers as we wish all our Prideens, a very Happy Birthday!

'Curve up and around and then back down. Add a shoe to make a 2!'

It is imperative to introduce toddlers to the concept of numbers during their early years so that their quantitative base is laid much before formal school. At Mother's Pride, our early childhood education curriculum includes a perfect introduction to the world of mathematics through play way methodologies. This time, the Prideens were introduced to the number 2 through fun-filled activities wherein they were taught to recognise, write and count number 2. The activity not only created perfect fusion of learning with fun, but also developed their interest in mathematics and enhanced their numeracy skills.

Colours are the smiles of nature.

Colour is like food for the spirit and its significance must be well comprehended by the little ones. At Mother's Pride, learning about colours is an important concept for which we regularly organise 'colour days'. This time around, the castle was painted blue as our tiny tots were introduced to the warmest & cool colour 'Blue'. Dressed in this vibrant shade, every Prideen followed the theme perfectly and were made to identify everything blue through various classroom activities. Our child-centric approach ensures that learning is always fun through play way methodologies.

Small steps, Big learning!

At Mother's Pride, we always ensure to come up with conventional ways to make learning fun and interesting. Hence, when it is about mathematics, boredom & intensity must certainly be kept at bay! The little minds were recently introduced to the pre number concept of Big & Small through which they could learn to interpret the sizes and volumes of different objects with respect to one another. The teachers organised diverse fun activities that required the Prideens to use their observational, logical and analytical skills to comprehend the difference in sizes of objects they come across in their daily life. Through this fun learning approach, students were also able to grasp other concepts such as less than, greater than & equal to.

The silent corridors of Mother's Pride finally came alive with the chirpiness of our little Prideens as they return from their summer vacations. Our little bundles of joy are finally back to their second home and we couldn't be more excited to welcome them with happiness and warmth. As they excitedly entered their classrooms, their cute chattering and the glowing faces just proved that it is only because of them, that love blossoms here.