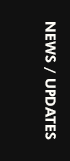 When they get out of their den, they find the king right outside, protecting them from all hardships. For children, fathers are their only king, the masterpiece of their soul and their biggest strength! On the occasion of Father's Day, our Prideens celebrated with their Daddys and expressed gratitude to them for always believing in every little dream of theirs. The premises was filled with love and the importance of relationships was enhanced in their little minds at this tender age. As they rejoiced a day together, fatherhood truly blossomed at Mother's Pride!

As the summer season has approached and the scorching heat is making us sweat, our little Prideens were all geared up for their long summer vacations. All excited to pursue new interests, summer camps & training and also revise their playschool learning. The little cherubs went off to create memorable stories!

We will look forward to see you soon, Prideens!

Kids love dancing in the rain and it was time to give a vent to their fondness for rain with an enjoyable Rain Dance Party at Mother's Pride. The excited Prideens wore their colourful swimming costumes and merrily took a fun-filled plunge in the water with their friends. Relishing the flavour of rain dance and some enjoyable pool activities with their adorable friends, the little cherubs blossomed under the rain in their very own 'Pool of Love'. This pool party was indeed an exquisite way to beat the heat!

Colours are everywhere and it is always a wonderful experience to make children learn colour. To develop strong cognitive skills, our young Prideens were recently introduced to colour red in a fun-filled manner. With some effective and innovative teaching methodologies, children were introduced to colour red through colour objects correlation. To bring out the theme, the tiny tots came adorably dressed up in red clothes. The day ended as an interesting observation-based lesson of colour red, with ample dose of fun and learning!

To build our little Prideens' math and number awareness slowly and steadily, the concept of 'few and many' was recently introduced to them. With fun-filled activities, the tiny tots learnt to identify and distinguish several objects in relation to few and many. Developing logical reasoning and making the best of this platform to demonstrate their divergent thinking, the little cherubs also widened their innate number sense and a working knowledge of an important mathematical concept.

With the dream of nurturing little children in a castle of love, Mrs. Sudha Gupta, honourable chairperson of Mother's Pride founded India's most-loved preschool. It is always a treat to see her spending quality time with our little Prideens and this Mother's Day, it was a delightful experience seeing the tiny tots rejoicing in the motherly shade of their dearest Sudha Ma'am. The little cherubs wished her in their adorable tones and their cuteness simply made her heart melt. Showering them with her signature love and a myriad of blessings, Sudha Ma'am enhanced the importance of this special day in their lives!