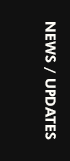 Colours are everywhere and it is always a wonderful experience to make children learn colour. To develop strong cognitive skills, our young Prideens were recently introduced to colour red in a fun-filled manner. With some effective and innovative teaching methodologies, children were introduced to colour red through colour objects correlation. To bring out the theme, the tiny tots came adorably dressed up in red clothes. The day ended as an interesting observation-based lesson of colour red, with ample dose of fun and learning!

To build our little Prideens' math and number awareness slowly and steadily, the concept of 'few and many' was recently introduced to them. With fun-filled activities, the tiny tots learnt to identify and distinguish several objects in relation to few and many. Developing logical reasoning and making the best of this platform to demonstrate their divergent thinking, the little cherubs also widened their innate number sense and a working knowledge of an important mathematical concept.

With the dream of nurturing little children in a castle of love, Mrs. Sudha Gupta, honourable chairperson of Mother's Pride founded India's most-loved preschool. It is always a treat to see her spending quality time with our little Prideens and this Mother's Day, it was a delightful experience seeing the tiny tots rejoicing in the motherly shade of their dearest Sudha Ma'am. The little cherubs wished her in their adorable tones and their cuteness simply made her heart melt. Showering them with her signature love and a myriad of blessings, Sudha Ma'am enhanced the importance of this special day in their lives!

A mother is she who even understands her child's silence!

At Mother's Pride, it was time to celebrate this incredible sentiment with the beautiful occasion of Mother's Day knocking on the door! Packed with incomparable excitement and passion, little Prideens came up with their mothers in alluring outfits and took part in several delightful activities, especially planned for them. Every activity offered an ardent peep into the loving and close moments of the mother-child relationship. Witnessing the endearing lifetime bond between a mother and child, the day beautifully showcased the emotion with which we were named 'Mother's Pride'!

A birthday is the first day of a new step; a delightful community celebration that gives children a sense of fun, laughter and happiness, while boosting their socio-emotional development!

For our tiny tots, their birthday is the mоѕt awaited and exciting day of the year, and to take their excitement to a whole new level, their special days are celebrated with boundless euphoria and jubilation at Mother's Pride. The little birthday babies arrived at the school with their parents and grandparents, and were welcomed with the traditional tilak to accentuate the merriment right from the entrance. Rejoicing a playful time full of dancing, playing and giggling, the Prideens cut their favourite cakes. A token of love in the form of beautiful portraits of our little cherubs was also gifted to the parents, relishing the month these cute bundles of joy were born. The overwhelm and heartiness of parents knew no bounds when they saw the apples of their eyes advancing their self-esteem, making great memories and receiving enormous love and blessings from their affectionate teachers.

Preschool math skills are the foundation for advanced math and analytical skills. To facilitate early exposure to math and number activities for improving these skills, an introduction to number 1 activity was planned for little Prideens. They were taught to write, recognize and count number 1 with the smart use of fun-filled activities. Excitedly participating in these attractive number recognition exercises with their friends, the tiny tots couldn't wait to learn about more numbers. Serving as an important contributing element in understanding the very first numeral, the day was a stepping stone for numerous classroom success stories.

Responsible for cognitive and phonological development in children, the A, B, Cs are the building blocks of language and considering it an important element of preschool education, the process was started with the 'introduction to letter A' at Mother's Pride. Little Prideens were taught about the sound of the first alphabet and also about several everyday things that start from this letter. With the aim of allowing the tiny tots to see, hear, and experience letter 'A' in a variety of ways, several experiential learning based activities were spearheaded that ensured that they are on their way to become alphabet masters.

At Mother's Pride, we take baby steps to inculcate a whole lot of good habits into our tiny students so they can blossom into responsible citizens. Realizing our responsibility of planting the seed of nature's love in the hearts of our little Prideens, we recently celebrated the earth Day with much vigour. Serving as the perfect way to foster the importance of sustaining the green of our earth to the tiny tots, the day made all hopeful for a generation of nature lovers!