Contact Info.
Mother's Pride
11/77, West Punjabi Bagh
New Delhi- 110026
Instructions for admission form
Download the admission form from below
Take a printout and fill in the details
Submit the form to any nearest Mother's Pride branch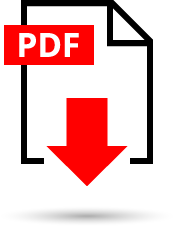 Download Admission Form
Message
WE AIM TO ENSURE THE HOLISTIC DEVELOPMENT OF STUDENTS
HOLISTIC DEVELOPMENT:
Our curriculum is designed in such a way that ensures the holistic development of our toddlers in a fun-filled environment.
INTELLECTUAL DEVELOPMENT:
Children at Mother's Pride are given opportunities to learn how to be analytical so that they can successfully deal with life situations.
PHYSICAL DEVELOPMENT:
The childhood of every Prideen should be no less than a carnival of good memories, love and enjoyment and we, at Mother's Pride ensure they get ample opportunities to run, play and simply be themselves!
FINE MOTOR SKILLS:
Fine motor skills mean developing control over the movements of finer muscles, particularly finger muscles and hand-eye coordination. We organize a plethora of activities that ensure the development of fine motor skills of our Prideens.
LANGUAGE DEVELOPMENT:
Mother's Pride gives the children the right experiences and environment to increase their vocabulary, develop reading readiness and enhance oral expression.
STAGE EXPOSURE:
To help our children excel in life skills, we organize regular activities where our Prideens across branches come together and mesmerize everyone with their confidence and charisma.
CREATIVE EXPRESSION:
We provide tiny tots with a stimulating environment and opportunities for free play, particularly dramatic and constructive play which foster creativity in them.
MORAL VALUES:
Education is incomplete if you don't instill the values of life, courtesy and gratitude during the early years of a child. We, at Mother's Pride, raise our children to become model citizens who uphold impeccable moral values.
CHILD FRIENDLY INFRASTRUCTURE:
The infrastructure at Mother's Pride provides an environment that is calm, engaging, and responsive to each child at all stages of his or her development.
MEETING WITH DIGNITARIES:
Our little Prideens get to meet eminent personalities and Leaders of the Nation. These visits help in instilling confidence in children and also promote self expression while they interact with the leaders of today.
GRADUATION CEREMONY:
Graduation ceremony is organized to celebrate the beautiful moments and the development of the students as they get ready to soar to new heights.
MOTHER'S PRIDE CELEBRATIONS:
Building an understanding of the cultures and traditions at such a tender age will certainly leave imprints of patriotism in their hearts forever. We love celebrating each festival with immense joy.
A DAY AT MOTHER'S PRIDE
A YEAR AT MOTHER'S PRIDE
WHAT PARENTS SAY ABOUT ONLINE CLASSES
INDIA'S MOST LOVED & AWARDED PRESCHOOL TURNS 25!
Parenting Blog by Mrs. Sudha Gupta