View Gallery
ANNUAL FEST GRANDEUR
Every day of life is a celebration that pops a confetti of emotions for cherishing timeless memories!

The annual fest of Mother's Pride is a magnanimous event where every year, as many as 8000 children perform onstage in 8 spectacular shifts during a four long day gala. Having written our name in golden letters in the Limca Book of Records for the same, it is rather, a moment of pride & honour to witness each & every child of Mother's Pride showcase their budding talents with confidence. While the students hoot for strong social issues in their acts, the theme of our annual fests are extravagant & speak loudly of those who complete us, our little Prideens! It's because of the undying efforts of the teachers and the constant support from the parents that this magnificent event reaches new peaks of glory every passing year!

This February, we were determined to take everyone on an action packed & unforgettable journey from February 15-18 at Siri Fort auditorium. Brimming with curiosity, pride, excitement and happiness, the theme of 2018 is "Little Lions of India", where our cute Prideens will roar confidence and glee through a spectacular show. The Annual Fest 2018 will be a culmination of their all year long learnings and achievements that will leave you spellbound!
THEME - LITTLE LIONS OF INDIA
They are the icon of cool, greet the graceful.
They steal hearts, with moves smart,
They take no stress, welcome the fearless.
Everyone's a part, of their big heart.
For them the world's a zion,
Each one of them is but a little lion.

Our universe revolves around the children! From their most hypothetical dreams to their tiniest wishes, everything seems true for us at Mother's Pride and their wishes become our commands! There is so much they learn from us, but, the little things they teach us are incomparable!

Like a lion is the ruler of the jungle, our Prideens are the rulers of our hearts. These little lions not only keep their families intact in love, their roars keep the corridors of Mother's Pride ecstatic, proud and ever alive! Our little lions of today, with their enduring confidence and power, will conquer the world of tomorrow. This 2018, we celebrate these mighty little lions in all their grandeur! Let's walk together and engulf the unforgettable journey of "LITTLE LIONS OF INDIA".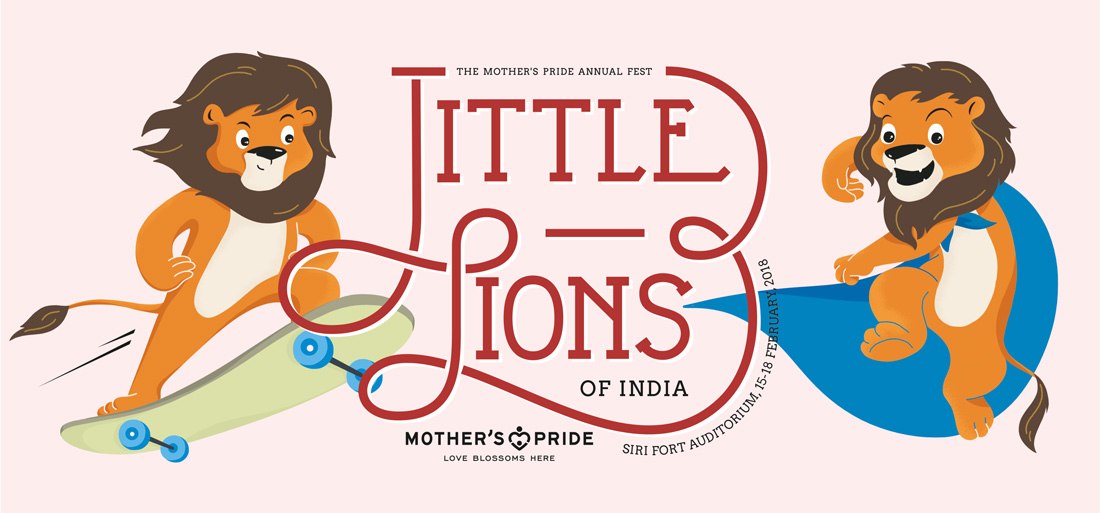 GUESTS OF HONOUR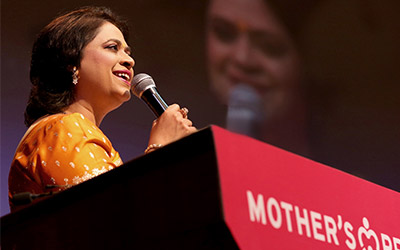 MRS. SUDHA GUPTA
The mesmerizing and vivacious annual fest celebrations at Siri Fort auditorium will be graced by the humble presence of the Honorary chairperson of Mother's Pride, Mrs. Sudha Gupta. Her heart holds a very special place for every child who is a part of the Mother's Pride family and to witness their confidence & charm in such a spectacular event, brings utmost joy to her. She takes pride in all our little rockstars and always showers her warm blessings on them to leave their mark on the real stages of life. According to her, the sky should be the limit, the rainbows should be the slides and the stars should be a dream chase for these Little Lions of India!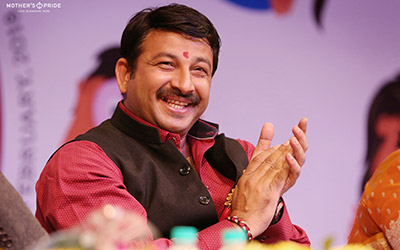 MR. MANOJ TIWARI
Mother's Pride is extremely fortunate to welcome Shri Manoj Tiwari esteemed Member of Parliament to grace the event. Shri. Manoj Tiwari has been one of the biggest stars in the Television industry and known for his multifaceted talents. He is an actor, singer, director, a television presenter and a keen supporter of cricket, besides being an eminent political dignitary. On this event, he was delighted to see the confident stage performances of our little Prideens, happily greeted the children and extended his heartfelt compliments and love on the little ones.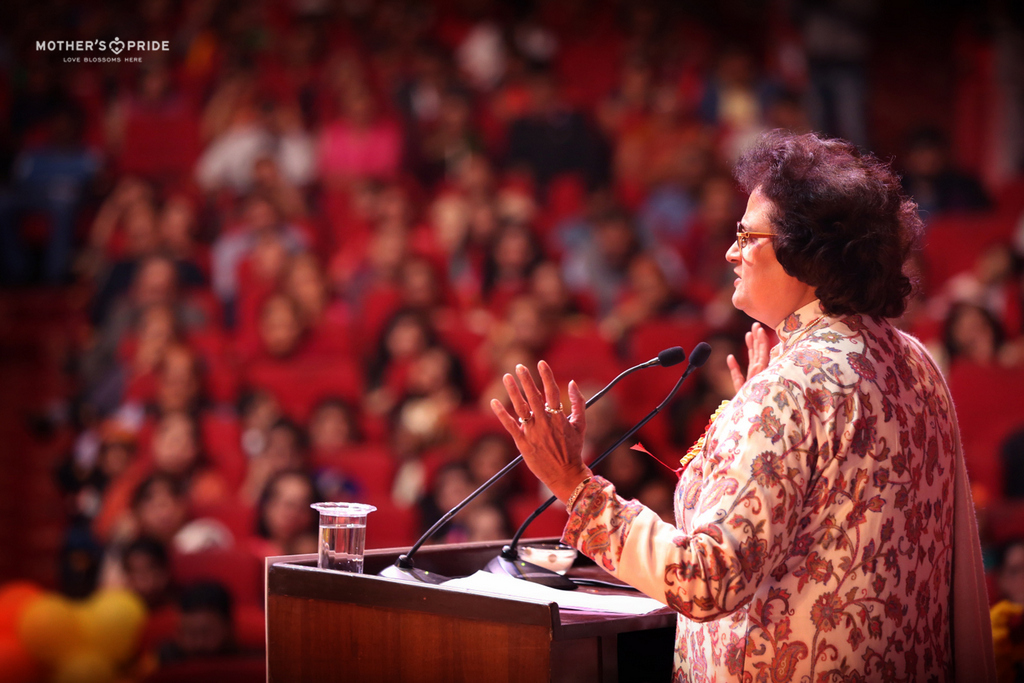 MRS. ARTI MEHRA
Mother's Pride considers it an honour to have hosted Ms. Arti Mehra at the Annual Fest'2018. Former Mayor of Municipal Corporation of Delhi (MCD) and Chairperson of Health Committee in MCD, she represents the Hauz Khaz ward in South Delhi for the Bharatiya Janata Party. She was born in Nangal in the Indian state of Punjab, and graduated from the Miranda House. She has also got the opportunity to represent India in the United Nations on climate change.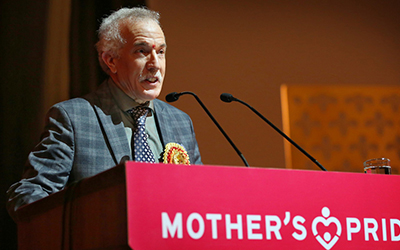 H.E. Hamza Yahia-Cherif - Ambassador of Algeria
Mother's Pride is pleased to extend an affable welcome to the Honorary Ambassador of Algeria - H.E. Hamza Yahia-Cherif, who has received international acclaim for fostering diplomatic relations with India, on the occasion of Annual Day Fest 2018. He, was amazed to see the brilliance of students and their power-packed performances. He warmly appreciated and showered his love and wishes to the little ones.
We are heartily thankful for his benign presence!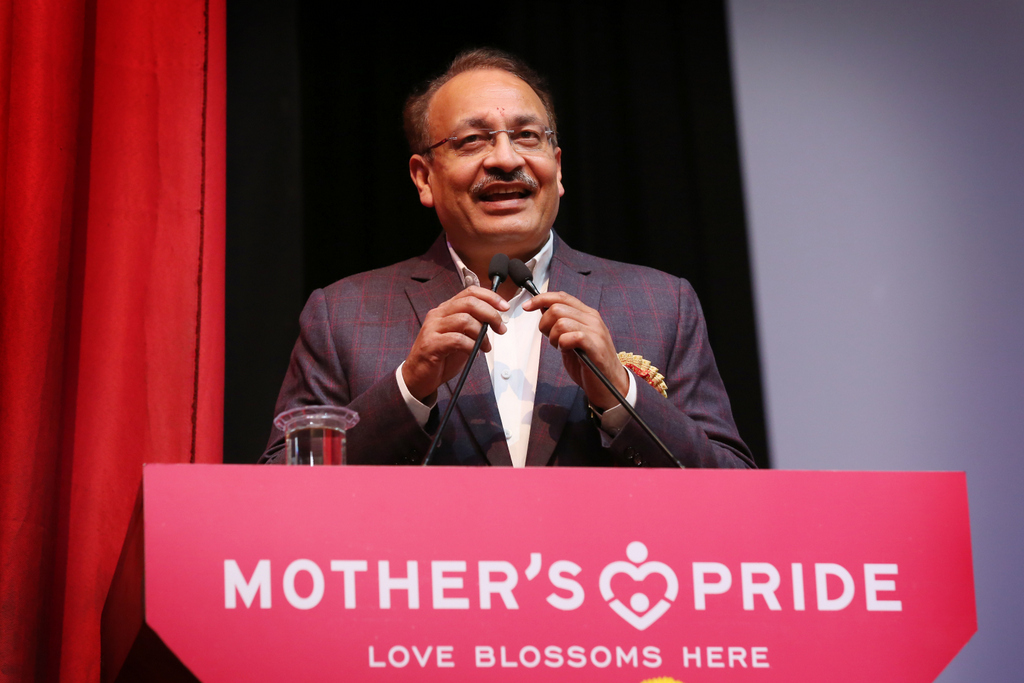 MR. DEPENDER PATHAK
The Mother's Pride family is proud to welcome Shri Depender Pathak. Gracing our Annual Fest'2018, the 1990 batch IPS officer appreciated the team's efforts in organising such a grand event. He was serving as the Joint CP South-western range and has been promoted as the Special Commissioner of Police, Operations. Pathak is also the official spokesperson of Delhi Police.