MOST EXPERTS CALL YOUR CHILD'S 2nd YEAR "THE MIRACLE YEAR."
As parents, we don't realise that even climbing the sofa or imitating mama in the kitchen is a part of the learning process of the child. This is because we think that our kid is completely naive and dependent on us. And therefore we deny him or her of the right environment and exposure at the 'Right Time.'
2 YEARS IS THE RIGHT TIME FOR YOUR CHILD TO JOIN SCHOOL
The mental and the physical growth of your child is most rapid between 2 to 4 years.
He/she can demonstrate amazing physical skills, think logically, manage simple tasks independently, speak few words or short sentences & happily stay apart from you for longer periods, etc.
It is NOW that he/she gets the right stimulations and starts responding. The RIGHT ENVIRONMENT helps in developing the child's ability to learn, communicate, trust, love & develop confidence & positive self esteem.
REMEMBER, YOUR 2 YEAR OLD IS SMARTER THAN YOU THINK!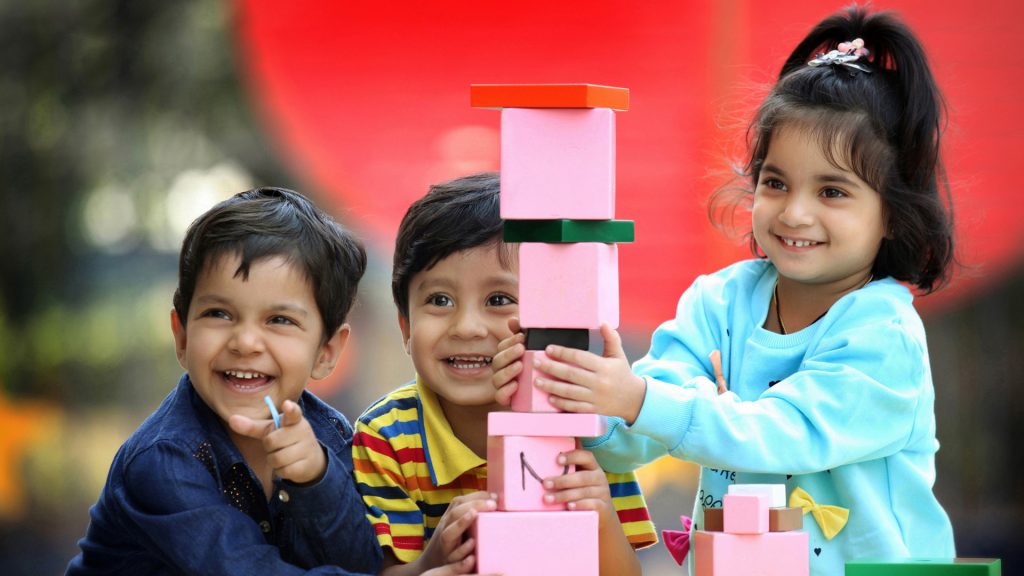 More often than not, we are concerned that our little one might not be able to manage without us or accommodate with the surroundings easily. We have a range of anxieties about him/her like
She has never stayed away from me!
She still hasn't started speaking!
My son isn't toilet trained!
My daughter cannot eat by herself!
But given the right environment and guidance, any 2 year old can turn things around in his or her favour. He/she can become independent much faster when the child joins Mother's Pride and also be part of a healthy peer group.
All your little wonder needs is a SAFE, FRIENDLY, and CARING environment.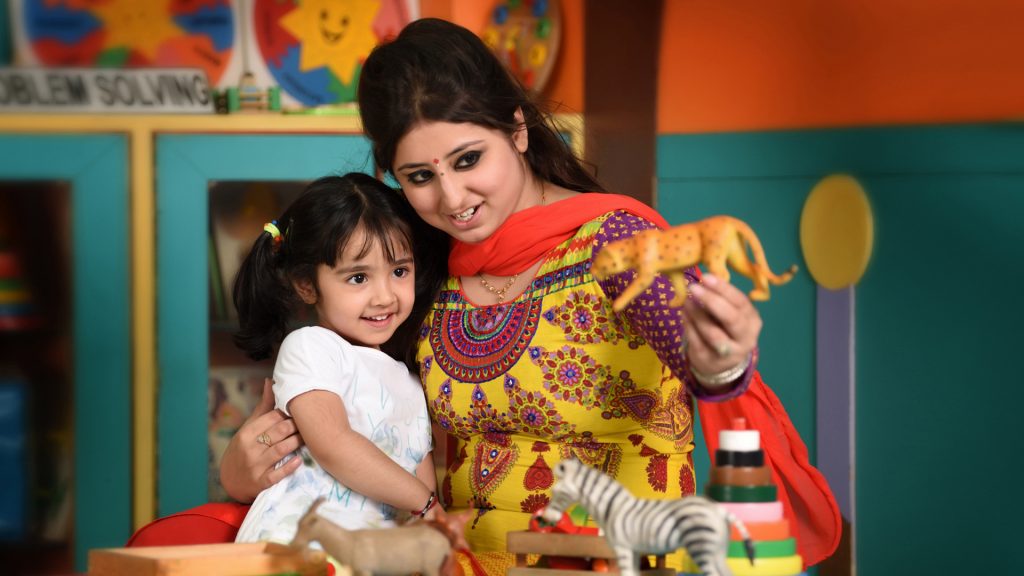 We, at Mother's Pride, understand your concerns and therefore provide your child with a stimulating environment where he or she can easily settle down comfortably. Inspired by the renowned parenting expert, Sudha Gupta, we help your little darling feel at home. So that he or she can develop a relationship with his or her environment and can enjoy learning every bit. During the settling days our specially trained and competent staff ensures that
They get a lot of care and personal attention.
Specially designed interesting and healthy meals are served to them.
They enjoy every moment spent with us.
Special activities like welcome by balloon seller, magic show, movie time, water play, theme parties, dance parties, etc., are conducted to make learning truly joyful.
SUDHA GUPTA: THE VISIONARY BEHIND MOTHER'S PRIDE.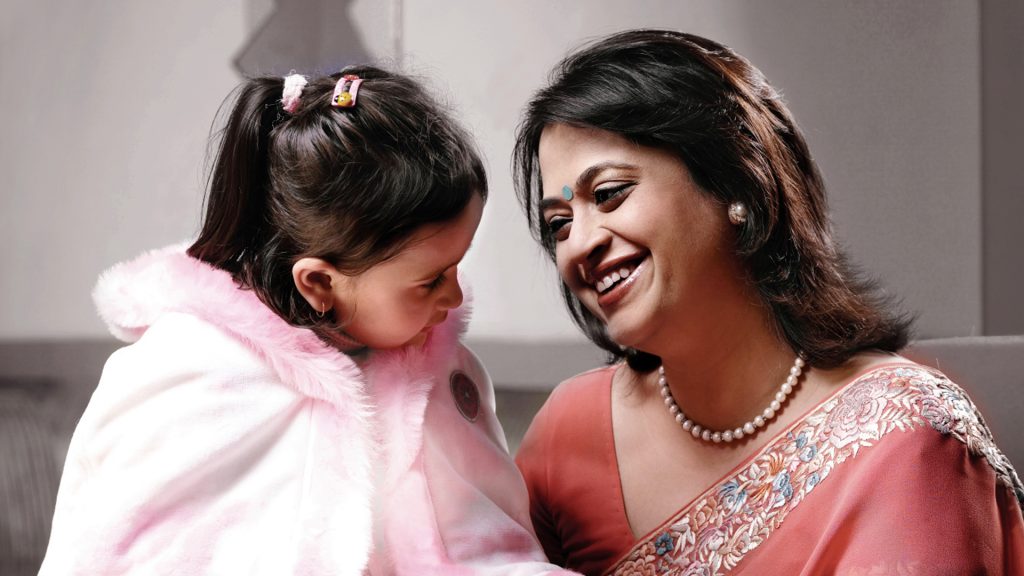 Chairperson of Mother's Pride, India's most loved pre-school; Sudha Gupta is actively involved in developing new skills and techniques in child-handling and parenting, and upgrading the existing ones. Her expertise and streamlined approach has made every child here a distinct personality in many ways. She has also authored many books on parenting, and shares her experience through articles in many leading journals and magazines like The Times of India, Hindustan Times, India Today, etc.
SO COME, LET'S CELEBRATE THEIR 2nd BIRTHDAY TOGETHER!
TOGETHER, LET'S MAKE OUR LITTLE ONES BLOSSOM & CREATE A HAPPY & POWERFUL BEGINNING FOR THEM.