Gross motor skills are the abilities usually acquired during childhood as part of a child's motor learning. By the time they reach two years of age, almost all children are able to stand up, walk and run, walk up stairs, etc. These skills are built upon, improved and better controlled throughout early childhood, and continue in refinement throughout most of the individual's years of development into adulthood.
Enhancing Strength & Stamina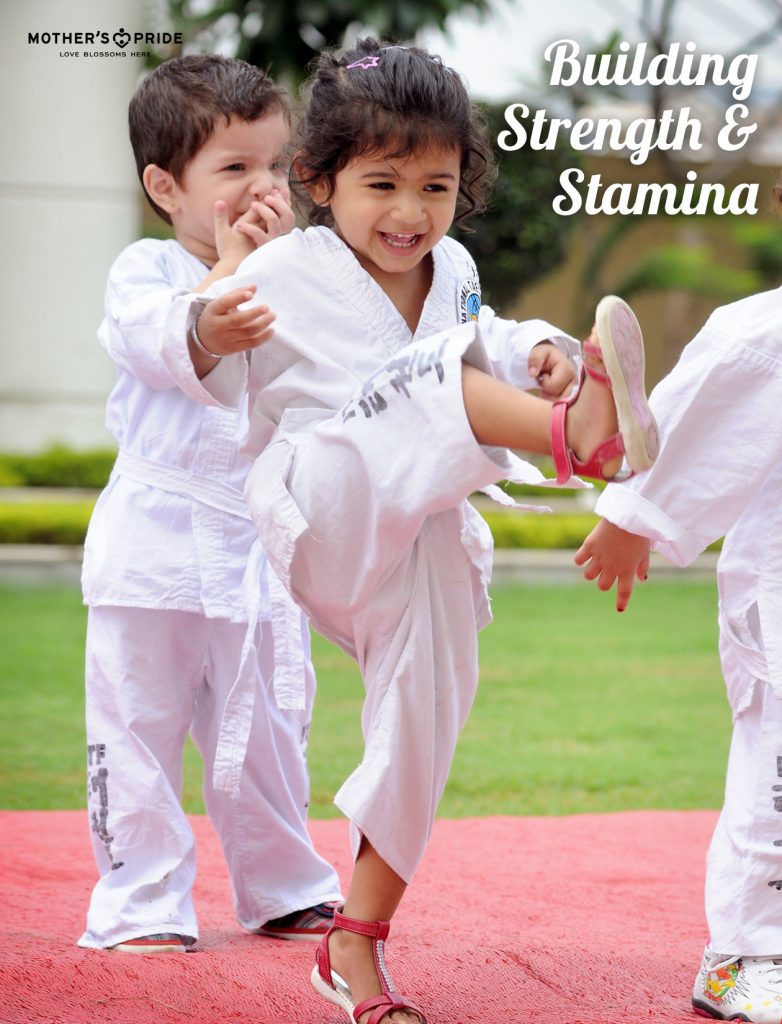 We, at Mother's Pride, organize physical activities like Taekwondo classes to help our tiny tots build their strength & stamina. Prideens also love their energtic taekwondo sessions wherein they learn perseverance with their kicks and punches.
Physical Development via Yoga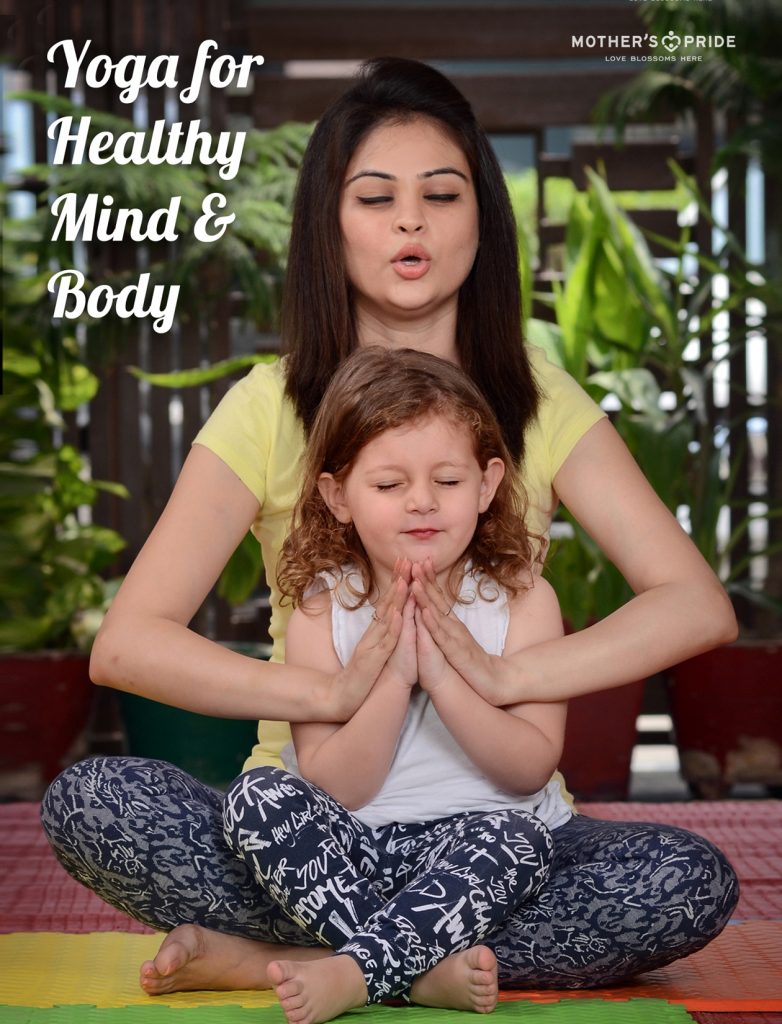 For toddlers, the benefits of practicing Yoga on a daily basis are manifold. Other than fostering the development of fine and gross motor skills, Yoga also helps strengthen children's growing bodies and helps them improve their flexibility.
Building Muscle Power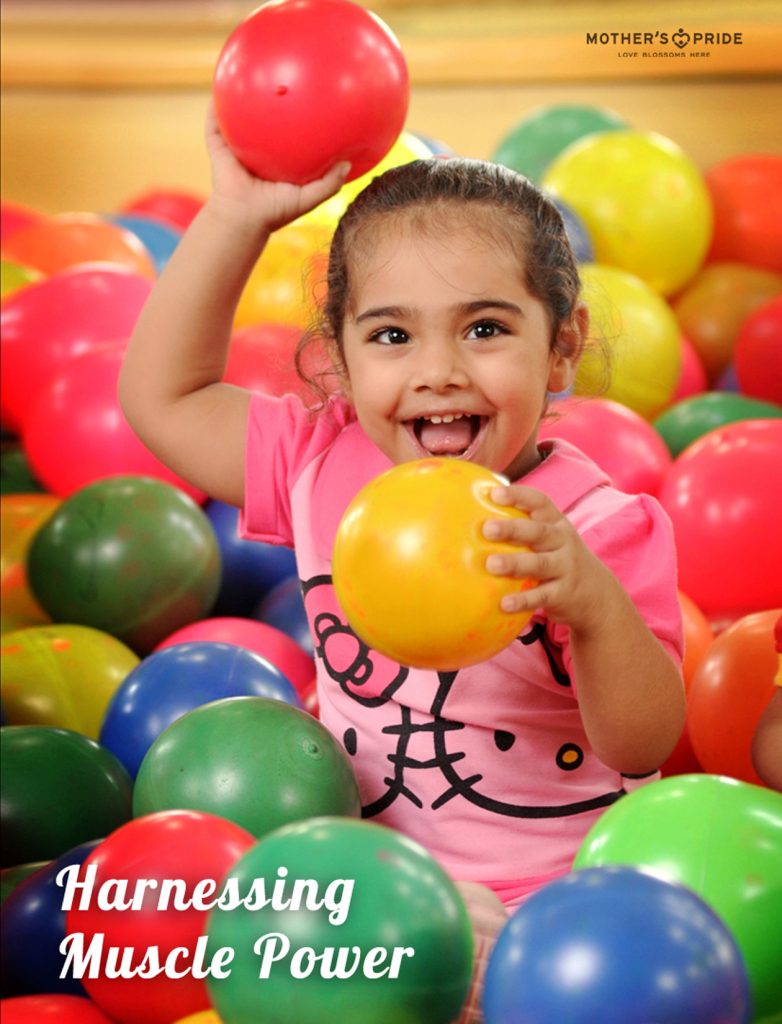 Covered with mirrors from three sides, our ball pool is filled with balls of myriad colours. When the temperatures soar, children play indoors at the ball pool where they throw the balls at each other, lie down, jump and simply be themselves. It is also a teaching-learning playground where children learn about colours & shapes and develop gross motor skills.
Strengthen Your Bones & Muscles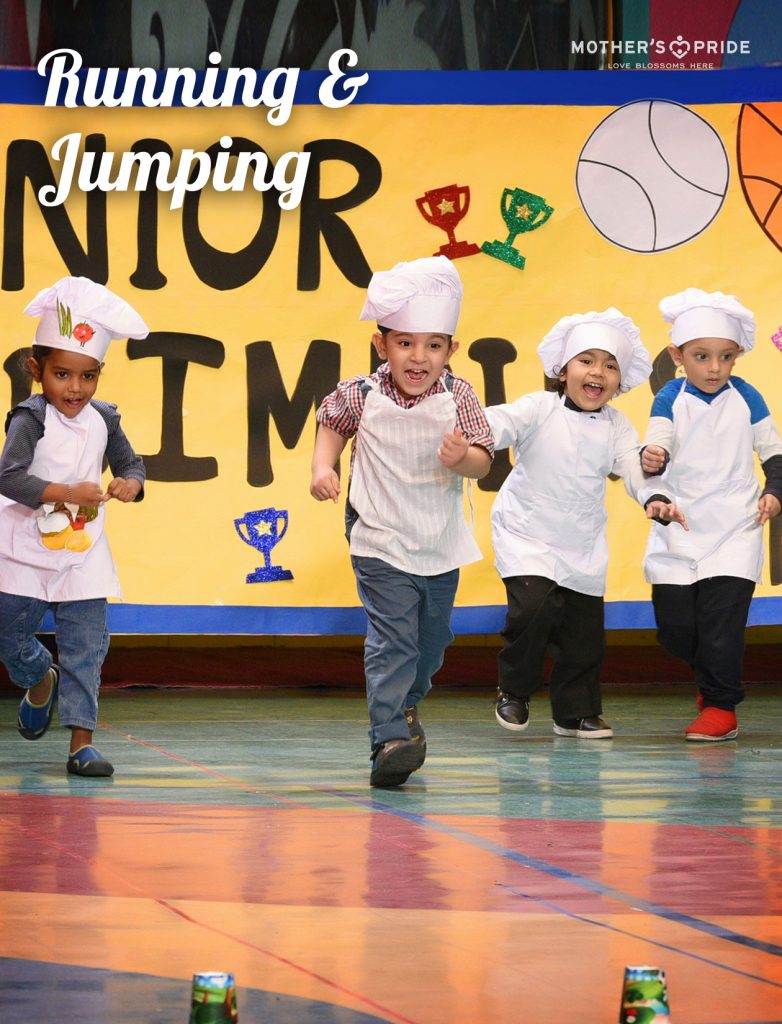 We also organise an annual Sports Day wherein our budding sportsmen participate in different competitions which include racing, rabbit jump, etc, which help in strengthening the gross motor skills of our little ones.
Free Play For Holistic Development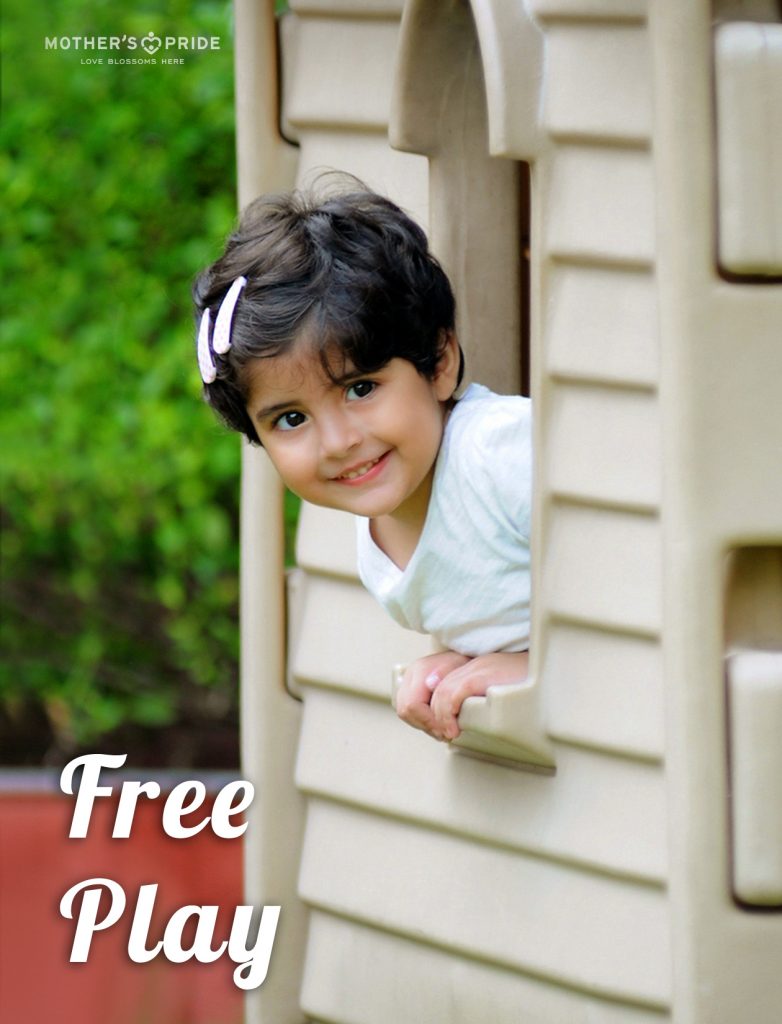 'Play is the answer to how anything new comes about!' Playgrounds are places where the children enjoy the freedom to imagine, learn and explore the world at their own pace. Our colourful play area has been designed keeping in mind all the safety measures. Special emphasis has been laid on the play courses which allow the toddlers to run, jump, hide and enjoy the outdoors. The swings, slides, see-saw, and other fun toys also enhance the gross and fine motor skills of the little ones.