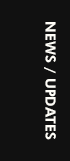 Children have an innate love for stories. Stories have the power to create magic and a sense of adventure in the classroom. They are a great way to teach children about the journey of life, about ourselves and others. With this belief, fun and exciting Storytelling sessions are regularly organized at Mother's Pride. The objective behind the activity is to foster socio-emotional development, enhance verbal proficiency and imagination in kids. The sessions are conducted by narrating a variety of interesting stories through various characters that virtually come alive in front of our children and capture their attention. Children enjoy these sessions a lot, especially the voice modulations and engaging dramatic actions brought in by the teachers to make it more relatable. The sessions conclude with teacher explaining the children the moral of the story, thus encouraging them to reflect on various aspects of the story.

Giving children opportunities to share their thoughts and experiences with each other is crucial to boost their social, verbal and emotional development. With this thought, Circle time is regularly organized for every class of Mother's Pride, where both the teacher and children gather as a community of learners to build a sense of respect for each other and foster positive relationships through a range of interestingly designed activities.

Circle time serves as an amazing opportunity for kids to experience the joy of talking and communicating with each other. The activity helps children learn social skills such as active listening, sharing, and participating in a large group. This is also a good way to introduce new concepts to children and develop their moral values while making them feel special.

Our prestigious brand-Mother's Pride added yet another feather in its cap by winning the ONE SHOW AWARD. The award was received by our Hon'ble Chairperson, Mrs. Sudha Gupta; Group Director, Mr. Prateek Gupta and Creative Head, Mr. Viral Pandya; at the One Show Award Ceremony-2016, currently being held in New York from 9th to 13th May. One Show is amongst the most prestigious awards in advertising, design and interactive media across the world. It's indeed the ultimate symbol of creative excellence.

Congratulations to each one of us on this euphoric moment

An exciting "Bag of Belonging" activity was organized at Mother's Pride in order to boost the speaking skills of our Prideens and let them feel more confident, expressive and at ease with themselves as well as others. It was truly an enriching experience for our tiny tots as they opened the bag of their favourite belongings such as toys, books, colours etc. and spoke about them in front of their friends and teachers.

All the children had a jovial time together as they opened and showcased their treasured items brought from home. The activity indeed proved to be a fruitful experience for everyone and proved ideal in building language, vocabulary and oral skills of the little children.

With summer holidays just around the corner, it's undoubtedly the time for some fun and excitement for our Prideens through various fun-filled activities and colorful carnival. The carnival was all about making the children enjoy themselves through a range of thrilling activities, which gave them a dose of happiness as well as an opportunity to learn about the beauty that summer season brings. Our Prideens looked adorable dressed up in Hawaiian theme. Full of fun and entertainment, the kids had a chance to beat the summer heat with different interesting and engaging activities such as watermelon eating race, umbrella race, pool party, ice-cream eating, and more. All of them had a gala time dancing, eating and relaxing with their friends and teachers at the carnival.

Congratulations! on the opening of our 101st branch. Mother's Pride is now at Jain Mandir Road, Gurudwara Colony,​ Safidon, ​D​istrict – Jind, H​aryana – 126112

Teaching numbers to little ones doesn't have to be boring or just limited to worksheets and textbooks. Counting and number skills can be imparted in a variety of ways to build a strong foundation for them.

Numbers are fun and our little Prideens recently listened to the story of number one. The objective was to strengthen their understanding, quantification and recognition of Number 1. The Introduction of the number was done with a story depicted with the help of different objects like: 1 chocolate, 1 monkey, 1 ice-cream, 1 ball etc. This dramatization stimulated the creativity of the kids and also enhanced their cognitive development. All the children seemed excited and were completely engaged in the activity. There was plenty of fun and enthusiasm throughout the day. The laugh and giggles of the kids filled the aura of the entire school while teaching them the concept of numbers.

Mothers play a special role in each of our lives. Their unconditional love and support is beyond words. Keeping this in mind, Mother's Day was celebrated across the branches of Mother's Pride with joy and enthusiasm. The day witnessed our tiny tots coming up with stage presentations to convey gratitude to their moms. It was such a delight to see our children reciting poems and giving speeches on mother's love with so much confidence. Children also showcased their love towards mothers through various other activities like creating craft samples and more. Overall, it was a fun-filled day filled with love, compassion and affection.

With summer season in full swing, it's time for our lovely Prideens to beat the heat, dip down and splash in the pool and have lots of fun. An exciting rain dance party was organized across the branches of Mother's Pride. Dressed in swimming costumes, our little ones had a great time as they got drenched in water with their friends. Special arrangements like a fountain and a huge pool area was arranged for them. The teachers also placed swings, slides, balls, etc. to make their experience more delightful.

It was a great day for relaxation and fun, for our little Prideens. They made the most of it with lots of fun and joy.

At Mother's Pride, we give children opportunities to explore their environment ​so that they can develop their imagination. With this ​intention​, we took our Prideens to various areas of the school to make them aware of the school and its surroundings. It was a fun-filled activity where children enjoyed watching video presentations and visiting various colo​u​rful areas of the school along with their teachers. They explored areas such as ​G​alaxy ​R​oom, the world of computers. Here, the children were made familiar with parts of ​the ​computer and learned how to click and drag by playing toddler games.

They were also made familiar with the ID room. It is a centre ​that​ has different kinds of colo​u​rful puzzles, cutouts of fruits, vegetables, transport etc, and problem solving games. The children were also taken to the play zone area where they enjoyed themselves by rolling in, riding, jumping​,​ etc.