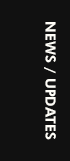 Bringing in lots of warmth and splendour, Diwali is an auspicious occasion when our little Prideens become immensely excited for wholesome celebration and presence of our dear Sudha Ma'am further added to the festive fervour. The tiny tots came rushing towards Sudha Ma'am and wished her a very happy Diwali, which warmed up her heart on the go. Together, they all rejoiced with their little hearts filled with vehemence and love, while she pumped up their Diwali merriment with her signature warmth and affection.

"Man is still the most extraordinary computer of all!" – John F. Kennedy

To give exposure of computers to our tiny tots, computer lab activities are a significant part of curriculum at Mother's Pride. The twinkling eyes of our little Prideens on entering the computer lab reveal their desire to explore and learn new things. Teaching them the basics of computers in several fun-filled ways, the teachers acquainted them with these important gadgets. Offering our little cherubs a chance to experience the touch of technology, it was truly a learning session for them.

At Mother's Pride, we have always facilitated early exposure to math and number activities to build a sturdy foundation for advanced quantitative and analytical skills. To offer a splendid learning experience, the 'introduction to numbers 4 and 5′ exercise was organized for our dear little Prideens. They were taught to write, recognize and count to number 5 with the smart use of fun-filled activities. The zeal to learn more about the fun numbers was fairly evident in the eyes of our tiny tots, while they excitedly participated in attractive number recognition exercises with their friends. Witnessing the beginning of the long and exciting journey of mathematics, the day was thoroughly enjoyed by our little mathematicians.

Every festival tells a story and to narrate a new beautiful story to our cute cherubs, the joyous festival of Dussehra was celebrated with immense happiness and excitement at Mother's Pride. The Prideens came beautifully dressed up like the pious Ramayana characters and their mythological avatars were simply adorable. Fondly learning about the importance of 'victory of Good over Bad', these little Ramas, Sitas and Ravanas indulged in playful activities and relished a memorable day with their endearing friends.

Giving preschoolers lots of practice with shapes helps them solidify their understanding of the two-dimensional structures and gives them an advantage in many areas of learning. Agreeing with this, Mother's Pride recently introduced its tiny tots to the 'triangle shape' with fun-filled activities. Teaching them to use shape as a way of identifying and organizing visual information, the day helped Prideens to make a connection between familiar objects and their shapes. Experiencing this new shape information and integrating it into their pantheon of shape knowledge, the little cherubs loved to observe, compare and discuss all that they saw and encountered.

Developing colour recognition is a big part of preschool learning and to inculcate this distinction between different colours, some days are celebrated as specific 'colour days' at Mother's Pride. Recently, a 'yellow colour day' was organized for our little Prideens, wherein they were taught to identify this colour of sunshine with fun-filled activities. Vital for cognitive development in children, the day summed up an enjoyable learning experience for our tiny tots.

Considering the importance of water conservation in today's world, Sadhguru's Isha Foundation flagged the campaign of 'Rally for Rivers' nationwide. The entire Mother's Pride family feels proud to associate with this noble cause of reviving our rivers – India's lifelines. Every little step counts in bringing our river goddesses back to life; we pledge our support, do you?

Community celebrations give children a sense of fun, laughter and happiness; while boosting their socio-emotional development. The birthday celebration at Mother's Pride has always been a chirpy and fun-filled event as little children rejoice a playful time with their endearing classmates. They cut their favourite cake and were thrilled to receive enormous blessings and love from their affectionate teachers. Presenting an excellent opportunity to little Prideens to share the year's best day with their little friends, the delightful event developed a reservoir of exciting memories of togetherness.