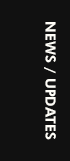 The Fancy Dress Competition at Mother's Pride was a huge hit amongst the little ones. They were dressed up in awe-inspiring costumes, which won the hearts of the onlookers. Their adorable attires were in perfect harmony with their acting and speech. The event substantially boosted their confidence to perform on stage, while they swept all with their dazzling performances.

A fun-filled storytelling round was organized at Mother's Pride that adorable children witnessed an array of amusing stories, each of them with its own meaningful lessons, like The Thirsty Crow, The Honest Woodcutter, & more. Little Prideens seemed very attentive & inquisitive to watch their friends tell stories, beautifully dressed as various story characters. Their confident stage presence & narration made the cute characters & story dramatization come alive for spectators. Filled with fun & laughter, the day ended with endless memorable stories

Children's Day is an occasion to cherish the buoyant free spirit of childhood & rekindle the child within! Our little Prideens rejoiced a cherishable children's day with the school's honourable chairperson, Mrs. Sudha Gupta. While offering these tiny wonders her heartfelt blessings, she warmly wished them & told the teachers that the greatest gifts you can give these little children are the roots of responsibility & the wings of independence!

On the wonderful occasion of Gurpurab, the birth of Guru Nanak Dev Ji was celebrated across the branches of Mother's Pride. The day started with the warm welcome of the adorable little Prideens, dressed beautifully in traditional Punjabi attires. The school was beautifully decorated and filled with an aura of spiritual bliss all around with the Shabad Kirtan playing in the background.

Childhood is about innocence & playfulness; it is about joy & freedom that must be celebrated every day, even after growing up! Rejoicing this unique spirit of childhood, children's day was celebrated with immense joy & splendour at Mother's Pride. They took part in different activities specially arranged for them to have fun & spent a wonderful day with their teachers & classmates. Little Prideens came colourfully dressed up & some of them even dressed up like the icon of this day, Shri Jawaharlal Nehru.

Diwali is synonymous with loads of happiness & when it comes to our little Prideens, it is an extra special festival of lights. They were packed with excessive excitement & fervour to celebrate Diwali with their classmates & teachers. These super cute kids were taught about the significance of 'saying no to crackers' to contribute their bit in saving our environment. Dressed in vibrant colourful outfits, they added more spark & charm to the gist of Diwali.

Diwali is an auspicious occasion that brings lots of warmth & splendour along with it. Little Prideens were immensely excited to celebrate Diwali with their school's honourable chairperson, Mrs. Sudha Gupta. They came dressed in alluring colourful dresses that warmed up her heart on the go. Together, they all rejoiced & wished her a very happy Diwali with all their little hearts filled with fervour & love. She in return, pumped up their Diwali enthusiasm & asked them to celebrate this auspicious festival with unmatched zeal.

With a mission to give the little Prideens a healthy dose of knowledge about vitamins & minerals, Mother's Pride recently celebrated Fruits &Vegetables Week. Children were indulged in interesting activities to give them a deep understanding about different common fruits &vegetables found in the lap of mother nature. They learnt about different tastes & colours of these fruits & vegetables so that they can quickly & appropriately recognize them always. It was a fun-filled week for these young prideens!

It's time for action, as JUNIOR OLYMPICS 2016 commences across all branches of Mother's Pride. With great zeal and enthusiasm, our little Prideen's are all geared up as they actively participate in, sack race, hurdle race, spoon n lemon race, relay and many others.

JUNIOR OLYMPICS is a celebration of childhood, team spirit, sportsmanship and self confidence. Our children are having great fun and enjoyment which definitely make the Sports day a roaring success. It is truly a delight to see the true sportsmanship among our little Prideen's who are enthusiastically applauding and encouraging their peers.

The experts at Mother's Pride realize that nature holds the key to great spiritual power for every human soul! Thus they constantly take actions to create a generation of children who are fond of Mother Nature & make efforts to sustain it in its best splendour. Little Prideens were recently taken on a Nature's Walk to get acquainted with the amazing wonders of nature.

It was beguiling to see them happily run around & admire the beauty of lush green grass, exquisite trees & blossoming flowers. Smiling & giggling, these young lads resembled the eye-catching flowers that are yet to bud; sprinkling the essence of their beauty, fragrance & innocence around!