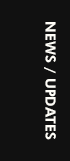 To build a sturdy foundation for advanced quantitative and analytical skills, Mother's Pride facilitates early exposure to math and number activities. We recently organized an introduction to number 6 for our dear little Prideens. They were taught to write, recognize and count to number 6 with the smart use of fun-filled activities. The zeal to learn more about the fun numbers was fairly evident in the eyes of our tiny tots, while they excitedly participated in attractive number recognition exercises with their friends.

"Who you are tomorrow begins with what you do today!" – Tim Fargo

To foster an avid essence of sportsmanship, fair play and teamwork, Sports Day was organized at Mother's Pride, which was packed with cute performances, passion to play, and charming giggles of our tiny tots. To acknowledge the little sports stars for their accomplishments in the fun-filled sports activities, a Prize Distribution ceremony was recently conducted. It was a delight to see the Prideens celebrate the spirit of sports and the parents felt overwhelmed when their young ones were honoured with medals and trophies. Encouraging the holistic development of children, the Sports Prize Distribution was an extraordinary experience for all!

Community celebrations give children a sense of fun, laughter and happiness; while boosting their socio-emotional development. The birthday celebration at Mother's Pride has always been a chirpy and fun-filled event as little children rejoice a playful time with their endearing classmates. They cut their favourite cake and were thrilled to receive enormous blessings and love from their affectionate teachers. Presenting an excellent opportunity to little Prideens to share the year's best day with their little friends, the delightful event developed a reservoir of exciting memories of togetherness.

Your most loved preschool Mother's Pride is now at Sec-40, Gurugram, Haryana – 122002. The opening our 126th branch wouldn't have been possible without your love and support. A big round of thanks to all our supporters!

"In every walk with nature, one receives far more than he seeks." – John Muir

At Mother's Pride, we constantly make efforts to keep our tiny tots close to nature's heart as it's the key to great spiritual power. In an attempt to create a generation of children who are fond of Mother Nature and make efforts to sustain it in its best splendour, our little Prideens were recently taken on a Nature's Walk. It was beguiling to see them happily run around and admire the beauty of lush green grass, exquisite trees and blossoming flowers. Smiling and giggling, these young lads resembled the innocence of flowers that are yet to bud; sprinkling the essence of their beauty, freshness and fragrance around.

"Winning is not everything but making the effort to win is." – Vince Lombardi

Extra-curricular activities, especially sports, are an important element for the holistic development of children. Realizing this fact, Mother's Pride recently organized a day to celebrate the spirit of sports. Excited to proactively participate in several amusing sports activities, the little Prideens bonded with their friends and learnt the importance of fair play and teamwork in sports. Witnessing their cute performances, passion to play, avid essence of sportsmanship and charming giggles was an extraordinary experience for all.

Childhood is all about innocent smiles and playfulness; it is about the free spirit, which must be cherished every single day. To make our little cherubs feel special and loved, the occasion of Children's Day was recently celebrated at Mother's Pride. Relishing this day with immense joy and splendour, little Prideens excitedly participated in various activities specially organised for them. The spectacular day got wrapped up leaving an ear-to-ear smile on the faces of teachers and little cherubs.

Needless to say, Childhood is the most treasured time-period of one's life. And to relish the cheerful spirit of childhood, Children's Day was recently rejoiced by the little Prideens in the endearing presence of dear Sudha Ma'am, the honourable Chairperson of Mother's Pride. Warmly showering her choicest blessings on the tiny tots, she wished them healthy growth and good fortune.

From an early age, kids notice different shapes and their curiosity needs to be properly channelized. To expand their understanding about the circular shape, an 'introduction to circle' activity was recently planned at Mother's Pride. The tiny tots were taught to recognize the round shape through several fun-filled activities like shape-sorting game with simple household items. Solidifying their understanding of this important two-dimensional structure, the day served as one of the basic steps towards the world Geometry for our Prideens.

The cute, little cherubs of Mother's Pride recently celebrated Guru Nanak Jayanti or Gurpurab with much excitement. Paying a tribute to Guru Nanak Dev Ji's great life, the Prideens came adorably dressed as little Sikhs and Sikhnis. Small Nagar Kirtans and Prabhat Feris were organized for the children to teach them about the Sikh culture. Mixing their signature cuteness with the devotional zest, the tiny tots creating a blissful ambience all across.