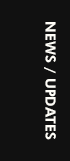 A birthday is the first day of a new step; a delightful community celebration that gives children a sense of fun, laughter and happiness, while boosting their socio-emotional development!

For our tiny tots, their birthday is the mоѕt awaited and exciting day of the year, and to take their excitement to a whole new level, their special days are celebrated with boundless euphoria and jubilation at Mother's Pride. The little birthday babies arrived at the school with their parents and grandparents, and were welcomed with the traditional tilak to accentuate the merriment right from the entrance. Rejoicing a playful time full of dancing, playing and giggling, the Prideens cut their favourite cakes. A token of love in the form of beautiful portraits of our little cherubs was also gifted to the parents, relishing the month these cute bundles of joy were born. The overwhelm and heartiness of parents knew no bounds when they saw the apples of their eyes advancing their self-esteem, making great memories and receiving enormous love and blessings from their affectionate teachers.

At Mother's Pride, we take baby steps to inculcate a whole lot of good habits into our tiny students so they can blossom into responsible citizens. Realizing our responsibility of planting the seed of nature's love in the hearts of our little Prideens, we recently celebrated the earth Day with much vigour. Serving as the perfect way to foster the importance of sustaining the green of our earth to the tiny tots, the day made all hopeful for a generation of nature lovers!

Congratulations to all the winners! Contact no: 8586984451

To view more, click on the following link: Photogenic Winner 2018

We are happy to announce the winners of the title: 'The Most Photogenic Mom & Me'. Heartiest congratulations and a huge round of applause for the Mega Winner and other branch winners! The Mega Winner wins gifts worth Rs. 25,000 (powered by Hocus Pocus) and all the Branch Winners have won themselves exciting gifts worth Rs. 3000 each. The criteria for judging was based on the child's chemistry with the mother, their collective appearance and charm, the wholesomeness of their smiles, blossoming love and brand fit (representing Mother's Pride).

Kindly collect your prizes from the Mother's Pride branches (branch of participation) by 31st May 2018.

For any further inquiries, please contact us at 8586984451.

Our little Prideens reflect the true essence of happiness and innocence that the jovial festival of Baisakhi brings along. To bring them closer to the affluent heritage of India and to enhance their social development, the beautiful spring festival of Baisakhi was recently celebrated at Mother's Pride with loads of happiness and excitement. Relishing this bountiful festival with a big round of dancing and merrymaking, the tiny tots charming everyone with their cute avatars and fun dance on Punjabi folk songs and brightened up the day with abundant positivity and vivid hopes!

It's that time of the year again when our hearts swell with the mixed emotions of happiness, pride and sadness, as we brace ourselves to bid farewell to our dear Prideens. You are all set to sail through a new journey and make us proud with every bit of your victory. Besides a heap of beautiful moments spent with you, we will always miss your chirpy giggles, which enlivened the classrooms.

With a heavy heart filled with bright hopes for your future endeavours, we wish you good luck with your new adventure!

The corridors of Mother's Pride always enliven with the glowing faces of our little cherubs and this is why, welcoming our new students was a splendid experience for all. Packed with an ocean of emotions and excitement, they playfully entered in the school and very soon, filled the air with giggles, innocence and their signature cuteness. The bubbly presence of our new Prideens proved that, truly, 'love blossoms here'.

A grandparent is someone with silver in their hair and gold in their heart!

At Mother's Pride, we believe in fostering deep love and respect in the hearts of our tiny tots for all their family members. Recently, a Grandparents' Day was observed with boundless euphoria to celebrate the oceans of love and support that these elderly angels of affection bring to our lives. Delighted to see their adorable grandchildren thanking them for bestowing strong family values, the grandparents showered their heartfelt blessings on them. With tears of happiness and admiration in their eyes, they saw the Prideens shaking a leg on adorable songs like 'Daadi amma maan jaao' and 'Naani teri morni ko mor le gaye'. Immeasurably happy and besieged with the school's initiative, the grandparents went back with a bag full of cherishable memories.