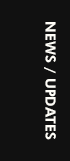 The first five years are the most crucial for mental development in children. At Mother's Pride, through meticulously designed intellectual development sessions children learn about various concepts. These fun-filled interactive sessions have lots of developmental benefits like encouraging exploration, improving object recognition, problem solving, understanding how things work, and promoting natural curiosity, and imagination and creative play.

Designed around a child-centric approach and team work, these sessions encourage children to explore by sliding, flipping and turning shapes, thus boosting their analytical and fine motor skills. Sense of touch, feel and taste are all part of the discovery process. Therefore, in ID classes, children through a range of knowledgeable activities are given wonderful opportunities to boost their cognitive faculties and become keen learners and critical thinkers.


At Mother's Pride, we believe that performing in front of an audience builds confidence and self-belief in children. Developing such qualities at an early age can go a long way in turning little children into confident and successful adults both in personal and professional spheres.

To give them regular stage exposure, co-curricular activities such as presentations, storytelling competitions, fancy dress, poetry recitation, pretend play, etc, are organized at school. Fancy dress is an exciting event that gives children opportunities to turn themselves into Miss India, film stars, fairies, soldiers, leaders, and more. Annual Day is a grand event where our children come together and mesmerize everyone with their confidence and delightful acts. Parents and teachers play a crucial role in encouraging children to perform with such charm and composure.

Summer brings with it the ever-smiling sun, cool drinks, blossoming fun, and HOLIDAYS. Summer vacations are indeed the perfect time to rejuvenate children with engaging activities and learning opportunities. Mother's Pride brings excitement, adventure and exploration for the little ones through its lively Summer Camp. Children have a great time with their friends while enjoying dance, music, yoga, skating, creating colorful art/craft items and more. A splash in the school swimming pool let's them beat the heat in style; fun sessions like 'cooking without flame' and lunch parties keep them happy and gay.

Yoga uplifts the mind, body and soul and has a profound impact on the overall development of children. Practicing yoga helps in improving flexibility, agility, physical strength, concentration and confidence in them. It is a great exercise that improves the overall health and well being. At Mother's Pride, yoga classes are organized in a child-friendly and engaging manner for our little darlings to help them feel fit, healthy and happy. Our tiny yogis look adorable as they close their eyes, perform asanas and chant hymns while practicing the art of tranquility and peace.

It is yet another proud moment for us that we have won two prestigious awards at the World's Greatest Brands & Leaders, 2015-16-India, United Arab Emirates, Africa-summit, held in Abu Dhabi, UAE; on 29th May. Mother's Pride has been recognised amongst the top 150 of the World's Greatest Brands, 2015-IUA.

At the event, our dear Chairperson, Mrs. Sudha Gupta, has been felicitated with the title of 'ONE OF THE WORLD'S GREATEST LEADERS, 2015-IUA'; amidst prominent corporate owners of India, UAE and Africa. Her address at the World Today Conclave was received with a tremendous applause by the august gathering.

Children have an innate love for stories. Stories have the power to create magic and a sense of adventure in the classroom. They are a great way to teach children about the journey of life, about ourselves and others. With this belief, fun and exciting Storytelling sessions are regularly organized at Mother's Pride. The objective behind the activity is to foster socio-emotional development, enhance verbal proficiency and imagination in kids. The sessions are conducted by narrating a variety of interesting stories through various characters that virtually come alive in front of our children and capture their attention. Children enjoy these sessions a lot, especially the voice modulations and engaging dramatic actions brought in by the teachers to make it more relatable. The sessions conclude with teacher explaining the children the moral of the story, thus encouraging them to reflect on various aspects of the story.

Giving children opportunities to share their thoughts and experiences with each other is crucial to boost their social, verbal and emotional development. With this thought, Circle time is regularly organized for every class of Mother's Pride, where both the teacher and children gather as a community of learners to build a sense of respect for each other and foster positive relationships through a range of interestingly designed activities.

Circle time serves as an amazing opportunity for kids to experience the joy of talking and communicating with each other. The activity helps children learn social skills such as active listening, sharing, and participating in a large group. This is also a good way to introduce new concepts to children and develop their moral values while making them feel special.

Our prestigious brand-Mother's Pride added yet another feather in its cap by winning the ONE SHOW AWARD. The award was received by our Hon'ble Chairperson, Mrs. Sudha Gupta; Group Director, Mr. Prateek Gupta and Creative Head, Mr. Viral Pandya; at the One Show Award Ceremony-2016, currently being held in New York from 9th to 13th May. One Show is amongst the most prestigious awards in advertising, design and interactive media across the world. It's indeed the ultimate symbol of creative excellence.

Congratulations to each one of us on this euphoric moment

An exciting "Bag of Belonging" activity was organized at Mother's Pride in order to boost the speaking skills of our Prideens and let them feel more confident, expressive and at ease with themselves as well as others. It was truly an enriching experience for our tiny tots as they opened the bag of their favourite belongings such as toys, books, colours etc. and spoke about them in front of their friends and teachers.

All the children had a jovial time together as they opened and showcased their treasured items brought from home. The activity indeed proved to be a fruitful experience for everyone and proved ideal in building language, vocabulary and oral skills of the little children.

With summer holidays just around the corner, it's undoubtedly the time for some fun and excitement for our Prideens through various fun-filled activities and colorful carnival. The carnival was all about making the children enjoy themselves through a range of thrilling activities, which gave them a dose of happiness as well as an opportunity to learn about the beauty that summer season brings. Our Prideens looked adorable dressed up in Hawaiian theme. Full of fun and entertainment, the kids had a chance to beat the summer heat with different interesting and engaging activities such as watermelon eating race, umbrella race, pool party, ice-cream eating, and more. All of them had a gala time dancing, eating and relaxing with their friends and teachers at the carnival.