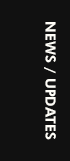 The Global Education Leadership Summit & Awards 2018 recently honoured Mother's Pride as the Most Innovative Pre-school Chain of India. Our dear Sudha Ma'am, honourable chairperson of Mother's Pride, graced the occasion as the Celebrity Guest Speaker and Celebrity Parenting Expert, and brought her insightful and thought-provoking views on the art of positive parenting into limelight. Held at Hotel Radisson Blu, Dwarka, this mega event in school education witnessed the overwhelming felicitation ceremony with unmatched grandeur.

Many congratulations team Mother's Pride!

"Children learn as they play. Most importantly, in play children learn how to learn." – O. Fred Donaldson

At Mother's Pride, we believe that children learn better through play. To develop colour recognition and activate cognitive development of our little Prideens, several days are celebrated as particular colour days. Recently, we celebrated Brown Colour Day to enable our tiny tots to recognize this warm colour of earth and elegance. They indulged in playful activities to learn about this colour and relished a memorable learning session.

The excitement of our little cherubs to re-join the school after the joyful winter break and celebrate the much-awaited festival of Lohri, was simply uncontainable! Packed with an euphoria of festivity, the Prideens rejoiced the celebration of grand bonfire lit up with the glow of new hopes and happiness. They excitedly came dressed in beautiful ethnic attires and danced on traditional folk songs, making way into our fondest memories. Making all go gaga over their signature overloaded cuteness, the celebration of new harvest and dusk of winter created infinite charming smiles.

Building a sturdy foundation of mathematics right from an early age is very essential and we at Mother's Pride, understand this. Hence, we gradually introduce numbers to our little bundles of joy through fun-filled activities to teach them numeracy skills and build up their quantitative base. Recently, our Prideens were given an 'introduction to number 7′, wherein they were taught to identify and count to number 7. Indulging the tiny tots in yet another classroom learning experience, it was a beautiful day of knowledge for them!

When it comes to showcasing bohemian grace wrapped in modern fashion, our little Prideens never like to say no. This was evident at the recently organized Fancy Dress Competition, where they left the onlookers stunned with their dynamic stage presence, confident speech and vibrant costumes. Their charming personalities pleasantly amalgamated with the elegant way they carried themselves. Parents and teachers were overjoyed to see the tiny trendsetters rock the ramp with their unique dash of style!

The fondness of little children towards the Christmas spirit and Santa is always hard to contain. As every year, our little Prideens were packed with excitement and euphoria to celebrate Christmas right from the moment December kicked in. The Christmas celebration augmented with wonderful decorations, enticing apparels and cute smiles. Delighted to spend time with the Santa Claus, the little cherubs, dressed adorable in red and white, filled the premises of Mother's Pride with magnificent festivities.

To build a sturdy foundation for advanced quantitative and analytical skills, Mother's Pride facilitates early exposure to math and number activities. We recently organized an introduction to number 6 for our dear little Prideens. They were taught to write, recognize and count to number 6 with the smart use of fun-filled activities. The zeal to learn more about the fun numbers was fairly evident in the eyes of our tiny tots, while they excitedly participated in attractive number recognition exercises with their friends.

"Who you are tomorrow begins with what you do today!" – Tim Fargo

To foster an avid essence of sportsmanship, fair play and teamwork, Sports Day was organized at Mother's Pride, which was packed with cute performances, passion to play, and charming giggles of our tiny tots. To acknowledge the little sports stars for their accomplishments in the fun-filled sports activities, a Prize Distribution ceremony was recently conducted. It was a delight to see the Prideens celebrate the spirit of sports and the parents felt overwhelmed when their young ones were honoured with medals and trophies. Encouraging the holistic development of children, the Sports Prize Distribution was an extraordinary experience for all!

Community celebrations give children a sense of fun, laughter and happiness; while boosting their socio-emotional development. The birthday celebration at Mother's Pride has always been a chirpy and fun-filled event as little children rejoice a playful time with their endearing classmates. They cut their favourite cake and were thrilled to receive enormous blessings and love from their affectionate teachers. Presenting an excellent opportunity to little Prideens to share the year's best day with their little friends, the delightful event developed a reservoir of exciting memories of togetherness.