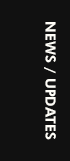 Giving preschoolers lots of practice with shapes helps them solidify their understanding of the two-dimensional structures and gives them an advantage in many areas of learning. Agreeing with this, Mother's Pride recently introduced its tiny tots to the 'triangle shape' with fun-filled activities. Teaching them to use shape as a way of identifying and organizing visual information, the day helped Prideens to make a connection between familiar objects and their shapes. Experiencing this new shape information and integrating it into their pantheon of shape knowledge, the little cherubs loved to observe, compare and discuss all that they saw and encountered.

Developing colour recognition is a big part of preschool learning and to inculcate this distinction between different colours, some days are celebrated as specific 'colour days' at Mother's Pride. Recently, a 'yellow colour day' was organized for our little Prideens, wherein they were taught to identify this colour of sunshine with fun-filled activities. Vital for cognitive development in children, the day summed up an enjoyable learning experience for our tiny tots.

Considering the importance of water conservation in today's world, Sadhguru's Isha Foundation flagged the campaign of 'Rally for Rivers' nationwide. The entire Mother's Pride family feels proud to associate with this noble cause of reviving our rivers – India's lifelines. Every little step counts in bringing our river goddesses back to life; we pledge our support, do you?

Community celebrations give children a sense of fun, laughter and happiness; while boosting their socio-emotional development. The birthday celebration at Mother's Pride has always been a chirpy and fun-filled event as little children rejoice a playful time with their endearing classmates. They cut their favourite cake and were thrilled to receive enormous blessings and love from their affectionate teachers. Presenting an excellent opportunity to little Prideens to share the year's best day with their little friends, the delightful event developed a reservoir of exciting memories of togetherness.

Considering the relevance of our surrounding people in shaping our life, the theme of 'People Around Us' was recently introduced to the little Prideens. To build a better understanding about different people who help us in different ways, our tiny tots came adorably dressed as doctors, nurses, teachers, postmen, tailors, traffic policemen and cobblers. Teachers indulged the little munchkins in several fun-filled activities like using hand puppets to dramatize various characters, wherein they had to recognize different people around them. Children were asked probing questions to widen observation and social skills. The theme aimed at summing up some valuable insights about the roles of these people around us and also developing a sense of gratitude for the work they do for us.

God send teachers to paint the lessons of life on the canvas of our hearts! Fostering such a charismatic belief, Mrs. Sudha Gupta, the honourable chairperson of Mother's Pride, established Mother's Pride and when it comes to celebrate Teacher's Day with this dignitary, our cute little Prideens seem packed with heaps of excitement. It was a splendid sight to see our tiny toddlers wishing their dearest Sudha Ma'am, a very Happy Teacher's Day! Spending a memorable time in her motherly shade, the adorable Prideens sprinkled their love and respect to fill her day with their signature charm.

With the ethos of 'my teacher, my hero', the little Prideens celebrated the Teacher's Day with their affectionate teachers with unmatched excitement. The humble toddlers expressed heartfelt thanks to their lovely teachers using their own language and innocent gestures. Overwhelmed on seeing their adorable students articulating their heartfelt respect and love, the teachers showered them with best wishes and heaps of blessings.

Are my keys here or over there? Such questions are an everyday part of our lives and require understanding the important concept of 'near and far'. Considering the vast usage of directional prepositions in our everyday lives, our little Prideens were recently told about the significant spatial relationship between near and far. This inseparable preschool learning concept was taught to the tiny tots with fun-filled activities. At the end of this enjoyable session, our tiny cherubs could easily tell the difference between near and far and seemed happy and curious to have learned another new thing.