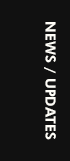 Prideens delightfully celebrated their birthdays with their Mother's Pride family. The children enjoyed cutting the cake, eating sweets, dancing to foot tapping music and had a gala time in a fun filled celebration at school as their teachers showered their heartfelt blessings on them. For Prideens their school indeed is a garden of love that nurtures and celebrates childhood to the fullest.

Celebrations often make school a joyful place for children and make them feel at home. It also inculcates confidence and self worth, fosters peer group bonding and instills social values like sharing and co-operation in them.

A very Happy Birthday dear darlings!

Colour is a part of everyday life. Not only are they fun to play with, they are also the building blocks of cognitive development for children. Colour blue was introduced to the vocabulary of Pre Nursery. To build-matching, identification and naming of blue colour, Prideens attended the Blue Theme Party.

Blue was the theme of the day. Classrooms were decorated with blue balloons, flowers, streamers, etc. Children looked adorable dressed in blue. The day was fun, as each child stood took centre stage in class and together everyone identified where the colour blue was on the dress! Child centric innovative methods of teaching and engaging play way activities boosts learning in children.

Children pick up many words in their daily interaction that help them describe how objects relate to each other in terms of space and distance. As they grow, early spatial concepts such as front/behind, up/down, far/near, in/ on, over/under etc. allow children to elucidate directions more precisely, express their thoughts and ideas to others, and also fosters reasoning.

To expose them to spatial reasoning, the concept of 'Far and Near' was introduced through various games and activities. Interesting set ups were prepared where in they pasted different objects near and far to a particular spot.

The activity was truly exciting as it not only allowed them to understand the concepts in an interesting way, but also built their vocabulary skills by introducing them new words such as far, near, close, run etc.

Families are central to an individual's life, especially when it comes to young children. Members of a family assume critical roles that significantly affect a child's overall well-being, learning and development. They fill our life with love and make it meaningful. So, to let our Prideens recognize different relations in a family and the value they hold in our life, 'Introduction to Family Members' was introduced as theme to the children.

The objective behind the activity was to help the children appreciate and understand the uniqueness of family members and how each one of them is special in their own way. It was truly an exciting activity, wherein our little children came dressed as family members such as father, mother, grandparents, brother, sister and more. It also helped them unleash their imaginative side as they indulged in interesting creative activities such as hand printing, where they filled beautiful colours on the picture of the family members created by them. The activity was thoroughly enjoyed by the children as it gave them an opportunity to share their thoughts and feelings about their families.

Eid-ul-fitr, the auspicious festival that upholds the spirit of brotherhood and love, was celebrated with great joy and fervour at Mother's Pride. It was a time of thanksgiving and festivity for the children who came together to rejoice this holy day with their friends and teachers. All the children looked adorable as they embraced each other and wished 'Eid Mubarak' in their sweet voices, gave delightful dance performances, and enjoyed the traditional 'meethi seviyan'. It was indeed a lovely morning when celebration, love and happiness blossomed in the hearts of our children.

The auspicious festival of Eid-ul-fitr celebrates the spirit of brotherhood, harmony and peace. On this beautiful occasion, our little Prideens met the hon'ble Chairperson of Mother's Pride, Mrs. Sudha Gupta and celebrated the festival with joy and cheer with her. Mrs. Gupta gave her warm wishes and heartfelt blessings to the children. It was a delight to see the little ones hugging and wishing her 'Eid Mubarak' in their pleasant ways. Eid-ul-fitr is a joyous occasion that symbolizes the sense generosity, gratitude and spiritual devotion. Its real essence lies in sharing happiness with others and inculcating kindness and empathy in our life.

After a long summer vacation, Mother's Pride welcomes all its Prideens with great joy and cheer. The team Mother's Pride is super excited to see the lovely smiling faces of its curious little learners and is prepared to create yet another season of happy moments with them. The coming term is full of enriching activities and opportunities to make learning more fun and interesting for the children.

A scintillating 'Grand Baby Show' was organized at all 60 branches of Mother's Pride, on 26 June, 2016. More than 4000 little darlings participated in the show, which turned out to be a huge hit. From new-born babies to four-year-olds, children from all age group participated in the mesmerizing event. Some of the accolades showered on the little angels were 'Healthiest Baby', 'Most Active Baby', 'Friendliest Baby', 'Most Well Groomed Baby', 'Most Attractive baby', 'Sunniest Smile', and 'Super Baby', etc. No doubt, it was the children who received all the applause from the crowd, but the parents too weren't left behind. They got their due of recognition as well, under the categories of 'Most Aware Mother' and 'Most Aware parents'. Needless to say, the show was a huge success.

Fun-filled games were played with parents and children to keep them engaged throughout the day. To add to the fun and frolic, 'Most Photogenic Baby Contest' was also organised at the branches. The contest saw all the cute and adorable babies posing as little models, who were then photographed by the skilled photographers from 'Hocus Pocus'.

The result of the contest will be declared on the Facebook page of Mother's Pride. To see the cute little bundles of energy in action, you are requested to visit the Mother's Pride page on Facebook. Also, the photographs can be sourced from Hocus Pocus Department.

The first five years are the most crucial for mental development in children. At Mother's Pride, through meticulously designed intellectual development sessions children learn about various concepts. These fun-filled interactive sessions have lots of developmental benefits like encouraging exploration, improving object recognition, problem solving, understanding how things work, and promoting natural curiosity, and imagination and creative play.

Designed around a child-centric approach and team work, these sessions encourage children to explore by sliding, flipping and turning shapes, thus boosting their analytical and fine motor skills. Sense of touch, feel and taste are all part of the discovery process. Therefore, in ID classes, children through a range of knowledgeable activities are given wonderful opportunities to boost their cognitive faculties and become keen learners and critical thinkers.

At Mother's Pride, we believe that performing in front of an audience builds confidence and self-belief in children. Developing such qualities at an early age can go a long way in turning little children into confident and successful adults both in personal and professional spheres.

To give them regular stage exposure, co-curricular activities such as presentations, storytelling competitions, fancy dress, poetry recitation, pretend play, etc, are organized at school. Fancy dress is an exciting event that gives children opportunities to turn themselves into Miss India, film stars, fairies, soldiers, leaders, and more. Annual Day is a grand event where our children come together and mesmerize everyone with their confidence and delightful acts. Parents and teachers play a crucial role in encouraging children to perform with such charm and composure.