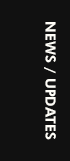 Offering a dose of refreshment and relaxation, summer vacation is a time for our little Prideens to become more creative and expand their social horizons. The tiny tots were packed with happiness and excitement to pursue new interests during the summer vacation 2017 on the last day of school. Exchanging their loving goodbyes with each other, the teachers and little cherubs left with a promise to come back from this glorious long time with unlimited stories to tell.

#MothersPride
#SummerVacation
#UnlimitedFun

"A mother is she who can take the place of all others but whose place no one else can take."

Packed with this incredible sentiment, Mother's Day was celebrated with incomparable excitement and passion at Mother's Pride. Little Prideens came up with their mothers in alluring outfits and took part in several delightful activities planned for them. Every activity offered an ardent peep into the loving and close moments of the mother-child relationship. Witnessing the endearing lifetime bond between a mother and child, the celebration beautifully showcased the emotion with which we were named 'Mother's Pride'. The occasion warmed up everyone's heart and expressed that there's no velvet as soft as a mother's lap, no rose as lovely as a mother's smile and no path as flowery as that imprinted with a mother's footsteps.

#MothersPride
#MothersDayCelebration
#SalutingSpiritOfMotherhood

With the mission to build a sturdy foundation for advanced quantitative and analytical skills, Mother's Pride facilitates early exposure to math and number activities. Hence, we planned an introduction to number 1 for our dear little Prideens. They were taught to write, recognize and count number 1 with the smart use of fun-filled activities. The zeal to learn more about the fun numbers was fairly evident in the eyes of our tiny tots, while they excitedly participated in attractive number recognition exercises with their friends. Packed with an exquisite classroom success story, the day witnessed the first step towards the long and exciting journey of mathematics.

#MothersPride
#LearningNumbers
#IntroductionToNumber1

Colours are everywhere and it is always a wonderful experience to make children learn colour. To develop strong cognitive skills, our young Prideens were introduced to the first primary colour 'red' in a fun-filled manner. With some effective and innovative teaching methodologies, children were introduced to colour red through colour objects correlation.

To develop this cognitive skill better, many beautiful activities including 'Red Frame' activity was carried out, where children were excited to see everything around in red colour. The tiny tots came adorably dressed up in red clothes and children of some branches were taken to a nearby restaurant, where they participated in several activities like making refreshing red coloured Roohafza drink. Mixing an ample dose of fun with learning, the day ended as an interesting observation-based lesson of colour red.

#MothersPride
#ColourRecognition
#ExperientialLearning

As soon as the summer season knocks the door, little Prideens become all excited to take a fun-filled plunge in the water and satiate their love for rains with an enjoyable 'rain dance party'. The little ones brought their colourful swimming costumes to have a great time while merrily drenching in water with their friends. More than excited to listen to the rhythm of water splatters, the tiny tots relished enjoyable beat the heat activities like splashing in the pool with their friends. Having a delightful experience of relishing the aura of sea in their playschool, the little cherubs blossomed under the rain in their very own 'Pool of Love'.

#MothersPride
#RainDance
#BeatTheHeat

Community celebrations give children a sense of fun, laughter and happiness; while boosting their socio-emotional development. The birthday celebration at Mother's Pride has always been a chirpy and fun-filled event as little children rejoice a playful time with their endearing classmates. They cut their favourite cake and were thrilled to receive enormous blessings and love from their affectionate teachers. Presenting an excellent opportunity to little Prideens to share the year's best day with their little friends, the delightful event developed a reservoir of exciting memories of togetherness.

#MothersPride
#BirthdayCelebration
#LoveBlossomsHere

The A, B, Cs are the building blocks of language and considering it an important element of preschool education, the process was started with the 'introduction to letter A' to the pre-nursery students at Mother's Pride. Little Prideens were taught about the sound of the first alphabet and also about several everyday things that start from this letter. With the aim of allowing the tiny tots to see, hear, and experience letter 'A' in a variety of ways, several experiential learning based activities were spearheaded that proved that they are on their way to become alphabet masters.
#MothersPride
#LearningAlphabets
#ExperientialLearning

Children are rightly believed to be the torchbearers of tomorrow and thus it is our responsibility f preserving our Mother Earth comes on their little shoulders. At Mother's Pride, we take baby steps to inculcate a whole lot of good habits into our tiny students so they can blossom into responsible citizens. Recently, we celebrated Earth Day to bud the seed of nature's love in the hearts of young Prideens, wherein the importance of sustaining the green of our earth was taught to them. With lots of fun and learning, the day made all hopeful for a generation of nature lovers.
#MothersPride
#EarthDay
#LoveForNature

Baisakhi is the festival of the Koyal's call, ripened wheat's aroma, reverberation of dhol beats in the air and the happy dance that jovial spirits break into on this auspicious day. The true essence of this festival full of happiness and prosperity could be seen at Mother's Pride when the tiny tots cordially participated in the Baisakhi celebration. Dressed up in vibrant traditional outfits, our little ethnic divas and dashing boys charmed everyone with their cute and cuddly avatars. Summing up cherishable wholesome memories, the first festival of the season sprinkled bounteous fun and divine blessings in the corridors of Mother's Pride.