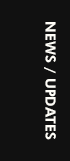 With pride and spirit of patriotism in hearts, national days, are filled with a sense of joy and gratitude, towards our nation's heroes and leaders, those who paved the way for a brighter future.

Today our students took pride in glorifying and celebrating the spirit of freedom. To mark the importance of the day, a grand celebration was held at Mother's Pride. The branches resonated with patriotic songs and were decorated beautifully in tri-colors. The little ones looked adorable in colorful costumes, dressed as national heroes and freedom fighters. Teachers too were dressed in tri-colored clothes to add spark.

The National Flag was unfurled, followed by the National Anthem and release of tri-colored balloons. The special assembly witnessed some beautiful performances by the young Prideens that packed the crowd with the scent of ardour. May, the spirit of freedom that brightened the aura, sparkle in the hearts of all the children for years to come.

Our prestigious brand Mother's Pride has been awarded with 'Innovation in Pre-school Award' at the 7th World Education Awards, 2016; held in New Delhi on 6th August.

Mrs. Gupta thanked the partners, children, parents and teachers of Mother's Pride and dedicated the award to the entire Mother's Pride family. She acknowledged the teachers for their persistent hard work and commitment towards nurturing the young children. She also expressed her heart felt gratitude to the parents for their unflinching faith in Mother's Pride.

One of the most important forms of multi sensory learning for children is auditory simulation. They are introduced to different kinds of sounds like Clap, Bang, Stop, Shhhh etc. through various fun filled class activities. This boosts auditory sound recognition and enhances the ability to recognize sound pattern & direction of the sound thus creating alertness. It was great to see Prideens enjoy the activities with full enthusiasm; their excited voices echoed in the class and filled the environment with sparkle and vibrance.

Friends are the ones who make us smile, laugh and make each day worthwhile. The colors of friendship sparkled all around this bright sunny August morning as the children ran in through the gates of the Castle of Love. Beautiful songs celebrating the spirit of friendship day filled the air with love and vibrance. They exchanged friendship bands and expressed their love with warm hugs and wished Happy Friendship Day to each other and their teachers. It was a delight to see Prideens celebrating the day with great zeal, enthusiasm, togetherness and companionship. Such is the significance of these days which not only enhance social values in children but also make them respect people and value relationships in their lives.

There is nothing more valuable than true friendship. This special bond is one of the greatest blessings of all. Our Prideens happily celebrated this beautiful day with a special friend- dear Sudha Ma'am. They warmly hugged her and tied friendship bands on her wrist. It was a delight to see the confidence and charm of the little ones as they engaged in their own set of cute and adorable discussions with Mrs. Gupta. She gave her warm wishes and heartfelt blessings to the children.

Prideens delightfully celebrated their birthdays with their Mother's Pride family. The children enjoyed cutting the cake, eating sweets, dancing to foot tapping music and had a gala time in a fun filled celebration at school as their teachers showered their heartfelt blessings on them. For Prideens their school indeed is a garden of love that nurtures and celebrates childhood to the fullest.

Celebrations often make school a joyful place for children and make them feel at home. It also inculcates confidence and self worth, fosters peer group bonding and instills social values like sharing and co-operation in them.

A very Happy Birthday dear darlings!

Colour is a part of everyday life. Not only are they fun to play with, they are also the building blocks of cognitive development for children. Colour blue was introduced to the vocabulary of Pre Nursery. To build-matching, identification and naming of blue colour, Prideens attended the Blue Theme Party.

Blue was the theme of the day. Classrooms were decorated with blue balloons, flowers, streamers, etc. Children looked adorable dressed in blue. The day was fun, as each child stood took centre stage in class and together everyone identified where the colour blue was on the dress! Child centric innovative methods of teaching and engaging play way activities boosts learning in children.

Children pick up many words in their daily interaction that help them describe how objects relate to each other in terms of space and distance. As they grow, early spatial concepts such as front/behind, up/down, far/near, in/ on, over/under etc. allow children to elucidate directions more precisely, express their thoughts and ideas to others, and also fosters reasoning.

To expose them to spatial reasoning, the concept of 'Far and Near' was introduced through various games and activities. Interesting set ups were prepared where in they pasted different objects near and far to a particular spot.

The activity was truly exciting as it not only allowed them to understand the concepts in an interesting way, but also built their vocabulary skills by introducing them new words such as far, near, close, run etc.

Families are central to an individual's life, especially when it comes to young children. Members of a family assume critical roles that significantly affect a child's overall well-being, learning and development. They fill our life with love and make it meaningful. So, to let our Prideens recognize different relations in a family and the value they hold in our life, 'Introduction to Family Members' was introduced as theme to the children.

The objective behind the activity was to help the children appreciate and understand the uniqueness of family members and how each one of them is special in their own way. It was truly an exciting activity, wherein our little children came dressed as family members such as father, mother, grandparents, brother, sister and more. It also helped them unleash their imaginative side as they indulged in interesting creative activities such as hand printing, where they filled beautiful colours on the picture of the family members created by them. The activity was thoroughly enjoyed by the children as it gave them an opportunity to share their thoughts and feelings about their families.

Eid-ul-fitr, the auspicious festival that upholds the spirit of brotherhood and love, was celebrated with great joy and fervour at Mother's Pride. It was a time of thanksgiving and festivity for the children who came together to rejoice this holy day with their friends and teachers. All the children looked adorable as they embraced each other and wished 'Eid Mubarak' in their sweet voices, gave delightful dance performances, and enjoyed the traditional 'meethi seviyan'. It was indeed a lovely morning when celebration, love and happiness blossomed in the hearts of our children.