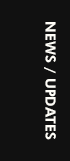 The animal kingdom has always amused little children and the bonds children develop with animals are significant as they learn to love, share and empathize. Our little Prideens recently discovered the amusing theme of animals at Mother's Pride to display their fondness towards these fuzzy and warm creatures. Dressed as various animals, they innocently imitated their voices and behaviour to grab everyone's attention with their exclusive cuteness. The day summed up with a lot of useful and exciting information about the animals that accentuate the beauty of our natural world.

After the joyful winter break, the much-awaited festival of Lohri knocks the door at Mother's Pride. Our little Prideens were excited to witness the festival of grand bonfire lit up with the glow of new hopes and happiness. They excitedly came dressed in beautiful ethnic attires and danced on traditional folk songs. Making way into our memories, the celebration of new harvest and dusk of winter created infinite charming smiles.

New Year is the time to rejoice the memories created in the previous year and be hopeful to create some extraordinary memories in the following year. Very excited to warmly welcome the New Year 2017, our cute Prideens came dressed up beautifully. They wished their friends and teachers a very happy New Year and spent a fantastic day with a firm belief that the New Year will bring new energy and joys in the lives of all.

Right from the moment December kicks in, the excitement of our little Prideens to celebrate Christmas goes up and this year was no different. The Christmas celebration augmented with wonderful decorations, enticing apparels and cute smiles. Packed with unmatched fervour and Christmas cheer, our young Prideens were delighted to spend time with the Santa Claus. The occasion served as the perfect ending to a glorious year, while marking a new happy beginning!

Picnics put forward an excellent opportunity to bask in nature; while offering countless social benefits. Little Prideens are often taken out on picnics with their adorable school friends and loving teachers, where they have ample fun playing together and their laughter surrounds the air. Out of many other things, their learning from these picnics includes waiting for their turns on swings and staying together with their peers. In such a pleasant environment, our young champs witness a great bonding experience.

It was a sight of sheer sportsman spirit when little champions of Mother's Pride gave a winning performance at the 12th Delhi State Sub Junior Taekwondo championship at Thyagraj Sports Complex. With great zeal and enthusiasm, our little Prideens between the ages of 3 and 6 yrs actively participated in Individual Sparring and Self Defence Routine competitions. Mother's Pride won first position out of 4044 participants from 111 schools and 24 clubs of Delhi NCR. It was a delight to see the true sportsmanship among our little Prideens, while they enthusiastically cheered and encouraged their peers.

The Fancy Dress Competition at Mother's Pride was a huge hit amongst the little ones. They were dressed up in awe-inspiring costumes, which won the hearts of the onlookers. Their adorable attires were in perfect harmony with their acting and speech. The event substantially boosted their confidence to perform on stage, while they swept all with their dazzling performances.

A fun-filled storytelling round was organized at Mother's Pride that adorable children witnessed an array of amusing stories, each of them with its own meaningful lessons, like The Thirsty Crow, The Honest Woodcutter, & more. Little Prideens seemed very attentive & inquisitive to watch their friends tell stories, beautifully dressed as various story characters. Their confident stage presence & narration made the cute characters & story dramatization come alive for spectators. Filled with fun & laughter, the day ended with endless memorable stories

Children's Day is an occasion to cherish the buoyant free spirit of childhood & rekindle the child within! Our little Prideens rejoiced a cherishable children's day with the school's honourable chairperson, Mrs. Sudha Gupta. While offering these tiny wonders her heartfelt blessings, she warmly wished them & told the teachers that the greatest gifts you can give these little children are the roots of responsibility & the wings of independence!