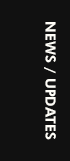 With a mission to give the little Prideens a healthy dose of knowledge about vitamins & minerals, Mother's Pride recently celebrated Fruits &Vegetables Week. Children were indulged in interesting activities to give them a deep understanding about different common fruits &vegetables found in the lap of mother nature. They learnt about different tastes & colours of these fruits & vegetables so that they can quickly & appropriately recognize them always. It was a fun-filled week for these young prideens!

It's time for action, as JUNIOR OLYMPICS 2016 commences across all branches of Mother's Pride. With great zeal and enthusiasm, our little Prideen's are all geared up as they actively participate in, sack race, hurdle race, spoon n lemon race, relay and many others.

JUNIOR OLYMPICS is a celebration of childhood, team spirit, sportsmanship and self confidence. Our children are having great fun and enjoyment which definitely make the Sports day a roaring success. It is truly a delight to see the true sportsmanship among our little Prideen's who are enthusiastically applauding and encouraging their peers.

The experts at Mother's Pride realize that nature holds the key to great spiritual power for every human soul! Thus they constantly take actions to create a generation of children who are fond of Mother Nature & make efforts to sustain it in its best splendour. Little Prideens were recently taken on a Nature's Walk to get acquainted with the amazing wonders of nature.

It was beguiling to see them happily run around & admire the beauty of lush green grass, exquisite trees & blossoming flowers. Smiling & giggling, these young lads resembled the eye-catching flowers that are yet to bud; sprinkling the essence of their beauty, fragrance & innocence around!

In yet another euphoric moment, Mother's Pride has received the glorious 'AsiaOne White Swan Award', which recognizes the Group Directors, Mr. Prateek Gupta and Mr. Paras Gupta as 'Iconic Leaders in education' and Mother's Pride as 'Iconic Brand in Education'; at the AsiaOne Pride of the Nation: India's Greatest Brands and Leaders Summit 2015-16, held at Mumbai, on 3rd September, 2016. The White Swan awards are a recognition for educationists who have made a difference in the education sector of India.

Statrted some twenty years ago, Mother's Pride proudly stands today as India's most loved preschool. It changed the face of preschool education in India and revolutionized the education system so that children are empowered with 'Education for Life' which encompasses not only knowledge but also enhances the talents and life skills necessary for the all round development of the child.
All achievements, distinction, and every prize that a nation has earned can be traced back to one industry: the education sector. The White Swan is a humble beginning to felicitate the educationists of India for excellence in education.

Mother's Pride has claimed yet another milestone achievement. India's most loved preschool, Mother's Pride has set a NATIONAL RECORD in the LIMCA BOOK OF RECORDS for the grand participation of children and staff in the splendid event, held in February, 2016. The magnificent annual fest, an annual feature celebrates delightful performances by the little darlings of Mother's Pride that is enjoyed by parents, grandparents, and teachers et al.

Thank you all for always showering your love and blessings on Mother's Pride.

Catch a few glimpses of the magnificent annual fest at: https://www.youtube.com/watch?v=wEAe4WqbXBs

A good teacher's influence extends far beyond the classroom & a few schooling years! Owing to such a charismatic belief of Mrs. Sudha Gupta, it was a splendid sight to see tiny toddlers of Mother's Pride wishing their school's chairperson, a very Happy Teacher's Day! The adorable kids expressed their childlike appreciation & spent a memorable time in her motherly shade.

Today, our young ones celebrated the pious occasion of Janmashtami with the Chairperson, Mrs. Sudha Gupta. Cute little children adorned as Radha and Krishna filled her heart with love and affection for them. She was overwhelmed with the lovely dance performances of the young ones. Heartily obliged with the adorable and bright little prideens, Mrs. Gupta gave them a message of love and best wishes.

Janmashtami is a day to reminisce the birth of Lord Krishna and celebrate the naughty childhood mischief in his mystic innocence. Young ones at Mother's Pride celebrated the divine spirit with great enthusiasm and vigor. Prideens were beautifully dressed as little Radha and Krishna and enjoyed the celebration of the glorious festival. Little prideens pulled the strings of melody with the hymns and prayers of lord. The bright and joyful faces lit the festive aura with the spirit of love, devotion and faith.

A quarter has gone by and it's time for our little Prideens to showcase their learning. Mother's Pride cherishes and celebrates each day spent with these adorable angels and it's time for our parents to be a part of this Celebration of Learning.

In the ongoing Class Presentations which are a quarterly feature to showcase the child's learning, parents across all branches of Mother's Pride were invited to witness and enjoy a fun filled day of their child's life at Mother's Pride. Children perform individually and in groups as they showcased their skills learnt through competency in taekwondo, dance, rhyme recitation, yoga and lots more. They also demonstrate their aptitude in computers.

This is a great platform that helps in their physical and intellectual development, inculcating self confidence and is a boost to their morale. Presence of parents encourages the little ones to perform their best. With wet eyes and heart full of pride and gratitude, the parents congratulated and thanked the teachers for laying a sound foundation for their child's life.

On the auspicious occasion of Raksha Bandhan our Prideens met the Hon'ble Home Minister Sri. Rajnath Singh, and the Hon'ble Chief Minister, Sri. Arvind Kejriwal. The day was celebrated with festive gusto and joy by the students of Mother's Pride. They met them and tied beautiful Rakhis on their wrist, where some were personally hand carved. With their cute talks, our young ones mesmerized them. They gave warm and heartiest wishes of Raksha Bandhan to the students and the young ones sparkled with joy. It was a great opportunity for the Prideens to visit their house and celebrate the beautiful and sacred love of Raksha Bandhan. It was a moment of sheer bliss and love that lightened up the festive aura. It was a remarkable experience for the little ones.