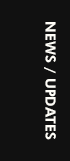 The A, B, Cs are the building blocks of language and considering it an important element of preschool education, the process was started with the 'introduction to letter A' to the pre-nursery students at Mother's Pride. Little Prideens were taught about the sound of the first alphabet and also about several everyday things that start from this letter. With the aim of allowing the tiny tots to see, hear, and experience letter 'A' in a variety of ways, several experiential learning based activities were spearheaded that proved that they are on their way to become alphabet masters.
#MothersPride
#LearningAlphabets
#ExperientialLearning

Children are rightly believed to be the torchbearers of tomorrow and thus it is our responsibility f preserving our Mother Earth comes on their little shoulders. At Mother's Pride, we take baby steps to inculcate a whole lot of good habits into our tiny students so they can blossom into responsible citizens. Recently, we celebrated Earth Day to bud the seed of nature's love in the hearts of young Prideens, wherein the importance of sustaining the green of our earth was taught to them. With lots of fun and learning, the day made all hopeful for a generation of nature lovers.
#MothersPride
#EarthDay
#LoveForNature

Baisakhi is the festival of the Koyal's call, ripened wheat's aroma, reverberation of dhol beats in the air and the happy dance that jovial spirits break into on this auspicious day. The true essence of this festival full of happiness and prosperity could be seen at Mother's Pride when the tiny tots cordially participated in the Baisakhi celebration. Dressed up in vibrant traditional outfits, our little ethnic divas and dashing boys charmed everyone with their cute and cuddly avatars. Summing up cherishable wholesome memories, the first festival of the season sprinkled bounteous fun and divine blessings in the corridors of Mother's Pride.

Big gang of friends, loving teachers, group photos, rocking annual days, so many hands in a single lunchbox and exciting tours are the memories our cute cherubs will always remember living at Mother's Pride. Packed with a heap of such beautiful moments, the Farewell Party for the session 2016-17 was deeply relished by little Prideens in the endearing company of their lovable classmates. Although saying goodbye was not easy, the entire Mother's Pride family was immensely happy for the beginning of a new journey of the tiny tots. Gifting a wholesome smile to their affectionate teachers and school aunties, the kids took a heart full of stories with them.

With their hearts full of boundless exhilaration for the first day at school, new Prideens stepped into a new journey today. They took time to observe the surrounding classrooms, play areas, gardens and the excitement to explore them could be clearly seen in their twinkling eyes. With their signature love and warmth, the teachers broke the ice and the tiny tots instantly came out of their shells to mingle with their adorable classmates, who soon became their friends.

Wrapped in vivid emotions on seeing the apple of their eyes taking the very first step towards knowledge and independence, the parents of our Prideens were touched and overjoyed. The start of this new adventure gave the little cherubs wings to explore it slowly and they went home with unlimited happy stories to be narrated to their parents and the zeal to come back tomorrow.

Celebrating the oceans of love and support that they bring to our lives, Grandparents Day was rejoiced with boundless euphoria at Mother's Pride. The elderly angels of affection were delighted to see their little grandchildren thanking them for bestowing strong family values and showered their heartfelt blessings on the tiny cherubs. With tears of happiness and admiration in their eyes, they saw the Prideens shaking a leg on adorable songs like 'Daadi amma maan jaao' and 'Naani teri morni ko mor le gaye'. The day ended with the besieged grandparents showing appreciation for the school's initiative to foster love and respect for the elderly in the children's hearts.

Recognition of various colours is a significant concept for little children; therefore specific days are celebrated as 'Colour Days' at Mother's Pride. A 'Pink' colour day was organized to introduce this lurid colour to our cute Prideens in a fun way. With the help of interesting teaching methods and classroom activities, children learnt to identify pink colour in the everyday objects. The decoration of classes and corridors was done according to the theme and the tiny tots looked charming in their pink outfits that matched the tint of their chubby cheeks.

Packed with paramount vigour and excitement, our cute little Prideens welcomed the vibrant and auspicious festival of Holi with open arms. They warmly wished their friends and teachers by greeting them with fragrant floral gulaal and sprinkled colours of innocence, happiness and fun in the environment. Wrapping up a warm and friendly snuggle of love in the Holi festivities, the tiny tots celebrated our enticing Indian culture and summed up countless colourful memories in their hearts.

It's not every day that one gets to witness a magnificent show put up by three year olds, but the Mother's Pride annual fest gives you that opportunity. Organized in eight spectacular shifts, this four day-long celebration is registered in Limca Book of Records for displaying budding talents of more than 8,000 confident Prideens. We cannot miss to give a humongous credit to the teachers of our tiny tots here, who recognized and carved their personalities to top notch. The annual fest enticingly unfolded the fascinating theme 'love lasts forever' to make our memories last forever.

At the Mother's Pride Annual Fest'2017, little Prideens came with a mission of outshining everything else in front of their vibrant talents. Organized in eight spectacular shifts, this four day-long celebration is registered in Limca Book of Records for displaying budding talents of more than 8,000 confident Prideens. Packed with strong social messages, their speeches and stage presence swept the onlookers off their feet within an instant.