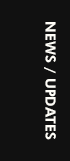 The sense of having a strong family unit reinforces a child's sense of belonging. We at Mother's Pride understand this and that's why, the theme of 'People Around Us' was recently introduced to the little Prideens. To build a better understanding about different members of our family, our tiny tots came adorably dressed as them. Teachers indulged the little cherubs in several fun-filled activities like dressing up as mummy and papa to dramatize various important family members. Children were asked probing questions to widen observation and social skills. The theme aimed at summing up some valuable insights about the beautiful relationship we share with these people around us and also developing a sense of love and respect for their roles in our lives

Celebrating the spirit of freedom, the glorious occasion of Independence Day is rejoiced with a deep sense of joy and gratitude at Mother's Pride every year. Packed with pride and spirit of patriotism in their little hearts, Prideens recently celebrated this respected national day. Dressed as our nation's esteemed freedom fighters, they commemorated them and marked the importance of the day. Amidst heartwarming patriotic songs and beautiful decorations in tricolours, the little ones performed confidently in a specially organized assembly. They were thrilled to witness hoisting of the National Flag and release of tricoloured balloons. Their cute version of the National Anthem and enthusiasm to do something big for their country filled the air with the scent of ardour.

The motherly shade of our dear Sudha Ma'am, the honourable Chairperson of Mother's Pride, has always been like a castle of love for our little students. They recently celebrated the blissful occasion of Janmashtami with her and garnered a bag full of blessings and love from the dignitary. Beautifully dressed as little Radhas and Krishnas, they performed on captivating songs like 'wo Kisna hai' and 'Radha kaise na jale' to drench everyone in oodles of love, devotion and faith. The little cherubs prayed to Shri Krishna, while enticing bhajans reverberated in the background. Overwhelmed with the young ones' lovely dance performances, Mrs. Gupta heartily showered warm wishes on the adorable and bright tiny tots.

Mother's Pride cherishes and celebrates each day our adorable angels take a step up on the learning ladder and when it was time to make their parents a part of this 'Celebration of Learning', we couldn't contain our excitement. The ongoing Class Presentations are a quarterly feature to showcase our Prideens' learning, to witness which, parents across all the branches of Mother's Pride were invited. The children displayed their stupendous skills in fields like Taekwondo, dance, rhyme recitation, yoga and computers. Enjoying a fun-filled day of their child's life at Mother's Pride, the parents were simply delighted with their high self confidence and superb physical & intellectual development. Packed with happiness, pride and other vivid emotions, they congratulated the teachers for laying a sound foundation for their child's life.

At Mother's Pride, we believe in augmenting special occasions with the blessings of such luminaries and this year's Rakshabandhan was no different. To brighten the auspicious occasion of Rakshabandhan with festive gusto and joy, our little Prideens went to meet the honourable Chief Minister of Delhi, Mr. Arvind Kejriwal. Excited to meet him, our tiny tots brought beautiful Rakhis to present to them as a sign of deep respect and admiration. Mr. Kejriwal warmly received our little cherubs and they lovingly indulged in cute talks with him soon after. Our young ones mesmerized him by conveying warm and heartiest Rakshabandhan wishes and he reciprocated by showering a heap of love and blessings on the young ones.

Close friends are truly life's treasures!
To cherish these valuable treasures, the Friendship Day was celebrated with fun and splendour at Mother's Pride. While beautiful songs celebrating the spirit of friendship day reverberated in the backdrop, the little cuties exchanged friendship bands and expressed their love for their friends with warm hugs. Wishing their lovable classmates and teachers a very Happy Friendship Day, they celebrated the day with great zeal, enthusiasm, togetherness and companionship. It was simply delightful to see them bond over this special day and develop social values in their lives.

Rakshabandhan is a beautiful bond that ties siblings in the forever promise of faith, respect and love!

Cherishing this blissful brother-sister bond, our young ones at Mother's Pride celebrated Rakshabandhan with joy and excitement. Dressed beautifully in colourful attires, little students enjoyed the day well and learnt about the vivid glorious traditions, values, cultures and heritage associated with this magical festival. The lovely girls tied beautiful Rakhis on the tiny wrists of the boys, who then gifted cute little presents to them. Filled with the scent of sacred love of Rakshabandhan, the sparkling eyes and joyful hearts brightened the festive aura.

Our cute Prideens share an exceptional bond with our honourable Chairperson, Sudha Ma'am and thus, they recently celebrated the joyful festival of Rakshabandhan in her motherly shade. They fondly tied pretty Rakhis on her wrist and she reciprocated by showering immense love and affection on the little cherubs. Mrs. Gupta also gave her warm wishes and heartfelt blessings to them on this lovely occasion.

One of the greatest blessings of all, companionship is something that comes naturally!

Our cute Prideens recently celebrated this joyous occasion of Friendship Day with the honourable Chairperson, Sudha Ma'am. Mesmerized with the charm, innocence and confidence of these tiny tots, Sudha Ma'am happily celebrated the beautiful occasion of Friendship Day with them and showered them with her signature warmth and love. They warmly hugged her and exchanged friendship bands with her to establish an eternal camaraderie with her.

Understanding 'big and small' is an important pre-number concept that sets the foundation for learning more advanced math concepts. Such stimuli are precursors to developing mathematical, sequential, analytical and logical thinking in children. Toddlers use all their senses to explore the world around them and love to compare things in reference to their size. At Mother's Pride, we aptly used their curiosity to teach them about this significant concept. Several captivating activities and exercises were planned, through which, we taught our little Prideens about different sizes. These activities provided children with opportunities to develop logical reasoning skills, as well as demonstrate independent thinking. Learning about this vital concept in a fun-filled manner, the tiny tots took one of the first few steps towards blossoming their math skills and numeracy.